Immerse yourself in deep spiritual development, with powerful healing practices, in a safe, sacred, nourishing space. Get real breakthroughs.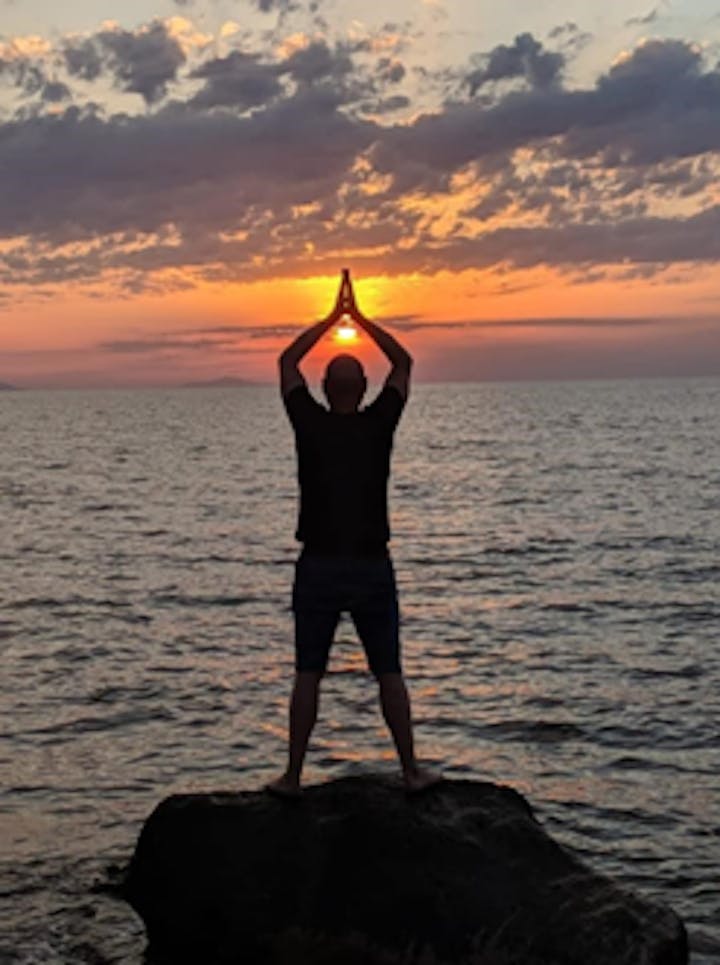 LIVING LIFE
Do you find that you are living in the Past more than the Future? Or that you are living in the Future more than the Past? Think about this slowly. Or are you living in the Present, with the Presence of You in the Now? Or are you lost in the timeline of where you are?
Do you find you are sometimes living in the past, sometimes in the future and sometimes in the reality of being present in the energy of now? Are you confused? Then you know this retreat is for you. Time to understand what really living in your now is and being present in your own life really means.
Is this OPENING TO MORE retreat for me?
If you answer YES to one or more of the following, then the retreat is for you:
You want a better relationship, but do not believe you are worthy, feeling not confident enough.
You are doing all the work, yet you are fed up of your roller-coaster emotions, feeling you can never change them.
You are facing a major crossroad or transition in your life and feel stuck and overwhelmed.
You are looking for deep spiritual connection and feel isolated and dissatisfied.
You would like a life of ease and grace but feel everything is difficult, doubting yourself with so much indecision.
You are tired of playing small and know it is time to show up in your full power, and you do not know-how, making you anxious and nervous.
You decide to find the missing key in your life, yet think you will always be trapped and be a prisoner in your life.
You are ready to trust and surrender, but you cannot take a leap of faith. You really have no trust, you cannot surrender to the process and let the shift happen and get into alignment.
You want to open to more, yet you are keeping yourself stuck for fear of the unknown. You are hitting the wall of resistance.
You want to heal yourself and the situation but do not feel deserving or worthy, thinking negative thoughts, consciously or unconsciously, like: what will my family think? What if……
Remember, if you answer YES to one or more of the above, then the retreat is for you.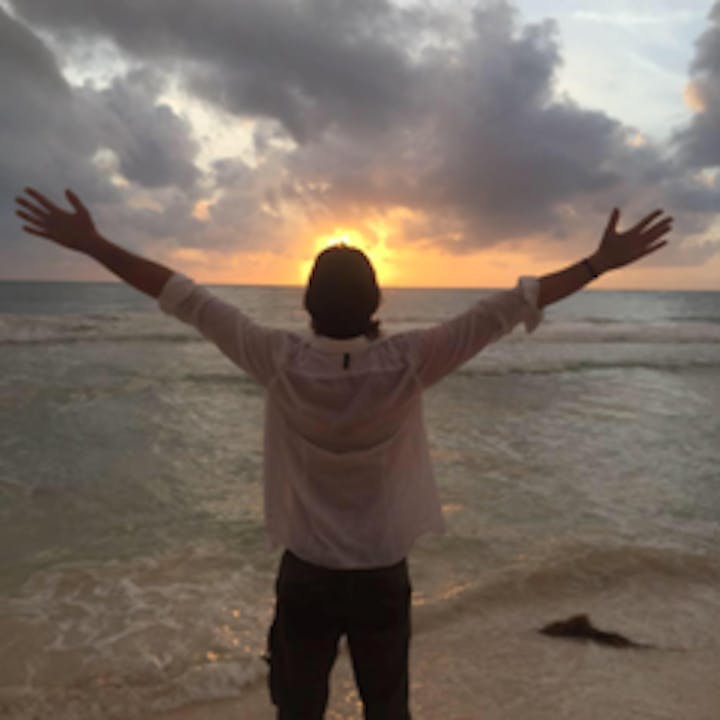 What BENEFITS Will I Get?
Opening to learning how to stay centred with your heart open, even when you are deeply challenged. Open your world inside to more of outside….opening to more success.
Powerful Manifestations working with the Energy of Now. Being aware of priorities in your life and actioning them. Being in a Sacred Portal, having a Presence to go for that job with Confidence. Recognising the Power of the Present Moment In You. Looking at practical things in your life right now. Activating your faith in the Power of Presence In You.
Experience release of limiting beliefs, stagnation, stuck energies and fear. Expand to opening to more, to live a life of freedom and passion, releasing Ego and doubt kindly and compassionately.
Nourish yourself in a sacred space, away from all the noise and busyness of your normal life. Release yourself from people's agenda for you. Create a new way of being, thinking and doing.
Inspiring people to open to more wisdom through spiritual development. Be your own best friend by learning to ignore your 'fake' best friend – your negative thoughts.
Now we know where we are, our soul can sing and we can feel joy: in our relationships, work experiences and family etc. We are able to be more empowered in our life. For example, asking the girl out.
Gathering with like-minded Beings to actualise more clarity, more focus, more commitment to your life. Working with the 11:11 Gateway to actualise Self-Mastery in one area of your life eg. relationships. This is a Gift to yourself that allows you to receive more.
Teaching you to speak your truth with courage and confidence. Learning to Activate a Thinking Mind that supports you.
Opportunities grace your life with ease. You feel so happy that you recognise opportunities and know when to take them. Your new consciousness allows the fullness of your life.
Master and activate your magnetic field deep within you. Enjoy your own eternal song as you activate your own powerful healing energy.
Oneness with Source enables you to align your life to success and happiness. Opening to the Original Oneness and Awareness within you, releases you of suffering. Experiencing your Authentic Original Self, brings you back home to yourself. Opening to the vastness of yourself, empowers your practical life, here on Earth.
Returning home to your True Self, as you Release blockages, Revitalise your body, Rejuvenate your tired mind, and Reconnect to your wisdom, confidence and strength. Realisation of who you are with your Conscious Relationships.
Empowering you with powerful tools, practices and ceremonies to add to your spiritual tool kit, to your own Enlightenment and improved Energy. A time to Radiate your Essence. Enhancing your sense of Self.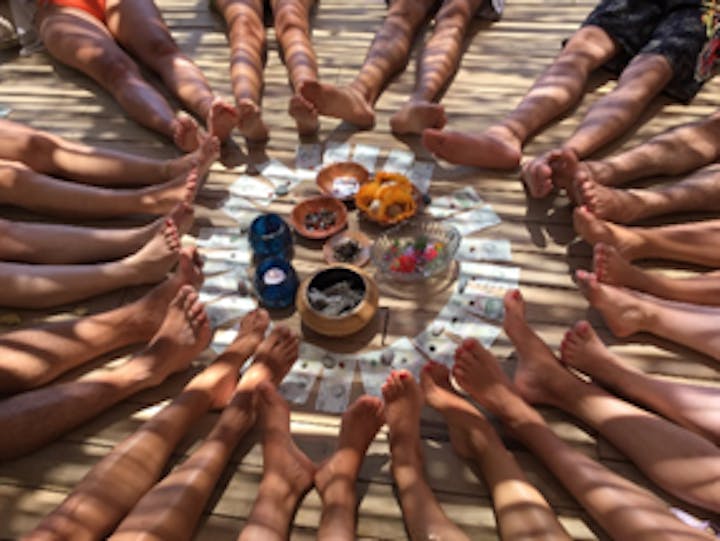 Who is it for?
This retreat is for people, like you, who are ready to open to more joy, happiness, money, success, healing and empowerment in their lives. This retreat is for people who want to refine their energy and heal themselves. This retreat is for people who want to practice great healing techniques that give results and bring confidence and courage into their lives. It is for YOU.
What kind of jobs do these people do? They could be coaches, practitioners, healers, shamans, accountants, lawyers and doctors, actresses, mothers and teachers. Really anyone who wants to be happy and blessed.
Who is it not for?
This retreat is not for you, if you are uncomfortable around a spiritual approach to life. This retreat is not for you if you are not ready to face your truth and your life through opening your spiritual channels, to help you with more clarity, constructive actions and better decisions. This retreat is not for you if you are not ready to open to more in all aspects of your life – if all you want is your life to stay the way it is right now. This retreat is not for you if you are not ready to try a different way to magnify yourself with grace and open yourself to more beauty in your life. This retreat is not for you if you are not ready for change.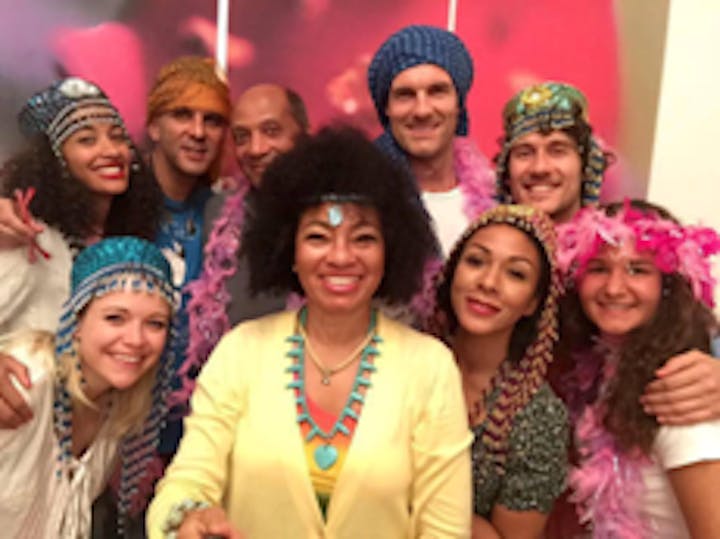 TESTIMONIALS
Working with Toks is like peeling back the layers of a cold winter's day, to reveal the blooming spring garden of your Soul underneath. She will help ground you, channel you and connect you to Divine Energy, leaving you with a gentle but radiating personal power that you never thought possible.
Toks' healing is second to none and, suddenly, the difficult doesn't seem so hard anymore, and the mountain doesn't seem so impossible.
My mental, spiritual and personal well-being have all gotten immeasurably better under Toks' guidance and I am forever grateful to have been introduced to her, and to her for sharing her gift with the world.
Love xxx
Actress
Attending her workshops over the years, have been very powerful. Hearing the inner whisperings of my Soul and experiencing much healing from celestial bodies, has hugely energised me. I felt a huge surge of energy rushing through my body, incredibly powerful downloads from the ether or somewhere outside my realm of everyday reality and perception.
In the 48 hours that followed since my time with Toks, I have felt energised, more alive, more positive, more focused. A sense of aliveness and excitement!
My life has improved greatly since I began working with Toks and Hands of Light seven years ago. Every time I do one of her workshops, I reconnect to myself, whilst also uncovering another layer of my Authentic Self. This peeling back of social conditioning, this peeling back of fear and feelings of pain, this peeling back of self-doubt, has led to me being happier than ever. Thank you, Toks, for all of your guidance, help and hard work.
Raymond, Professor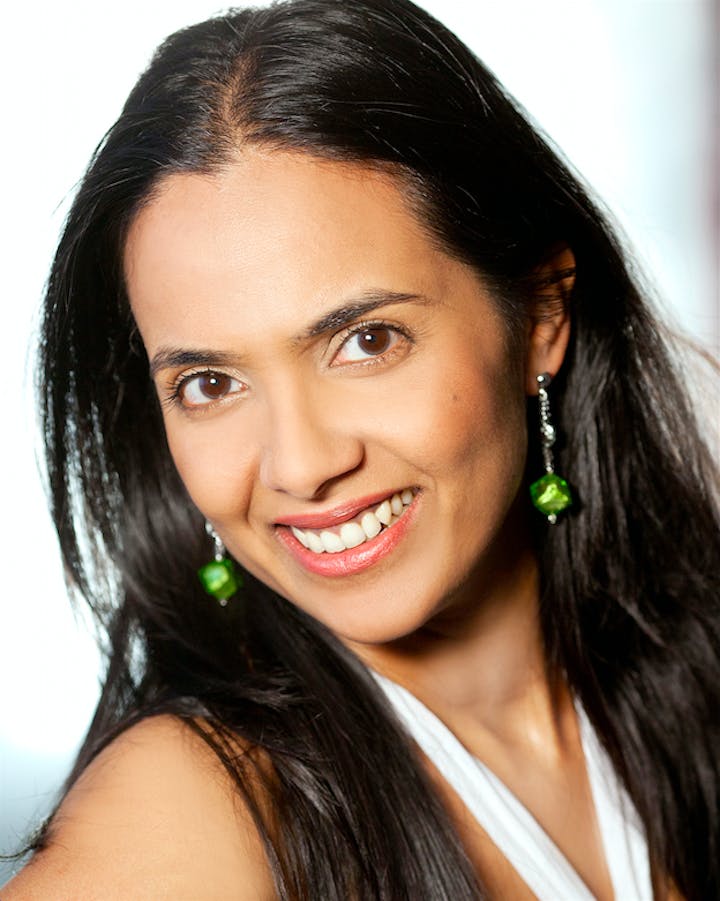 TESTIMONIAL
Working with Hands of Light made my life very focused and clear in TEN areas of my life. My mind was calibrated from a chaotic state, to a more mindful thinking, of monitoring my thought patterns. It empowered me and manifested golden opportunities for me to deliver my potential.
It grounded my intentions and brought them into physical manifestation e.g. I entered a healing swap opportunity, which activated my confidence, harnessed my healing gifts to serve others. It brought me a business opportunity to teach Kundalini Yoga. It actualised the classes on a physical practical level: leaflets, financial gain, venue and clients. Thank you xx
Veejay Kaur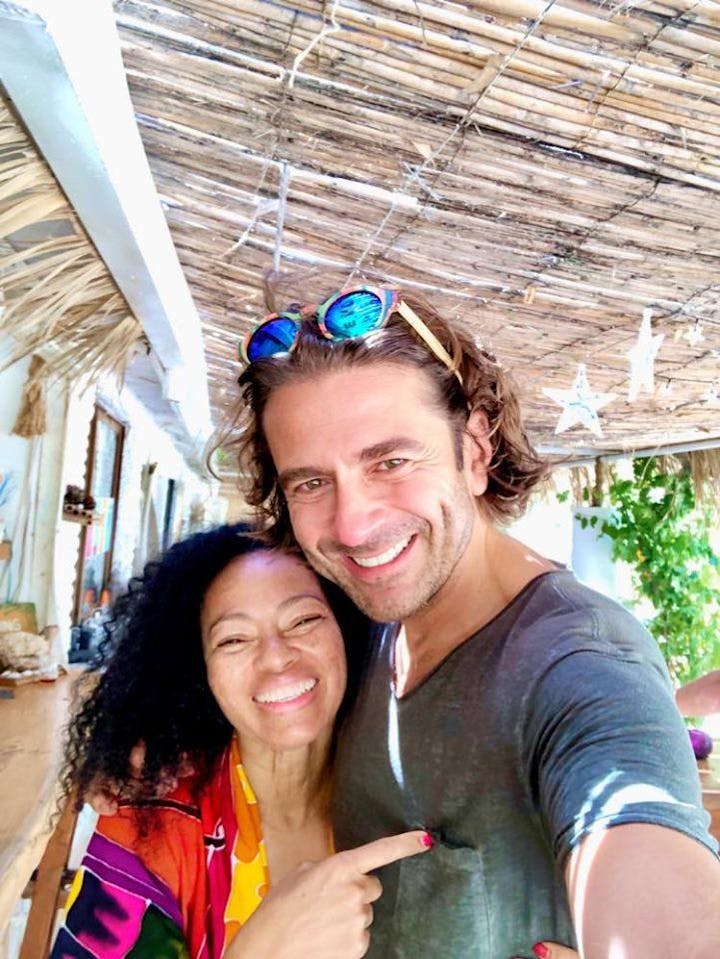 TESTIMONIAL
Toks is one of the most beautiful and wonderful people I met in my life, in addition to being a great healer.
At her intensive Ancestral Healing Ceremony Workshop in Bonjuk Bay, Turkey, Toks helped me connect with my ancestors and see them in Light. I felt so happy and free.
Her energy and connection to the Universe and Spirits are very strong. I highly recommend everyone to work with Toks in their journey of their spiritual path. They will feel safe.
Thank you Toks for coming to perform this ceremony here in my dream come true creation of Bonjuk Bay.
Mehmet Mahruki
TESTIMONIAL
I was very impressed with the way Toks holds space. During the Ancestral Ceremony Workshop she was very powerful. She holds the circle around the fire, which was mesmerising, with strength and grace.
She spoke loud and clear. To keep the magic, she made sure everyone knew the rules and applied them. She guided us with confidence on our journey of release and healing our ancestors, with forgiveness, love and respect. Everyone opened their hearts. She holds the connection … especially during chanting I got goosebumps with the energy, it was just beautiful.
Thank you, Toks, for a magical workshop.
Irem Gorum
TESTIMONIAL
Perin Acarli and Kadei Soygul give their star-struck testimonial right after having attended an Ancestral Workshop with Toks Beverley Coker and Hands of Light in Bonjuk Bay, Turkey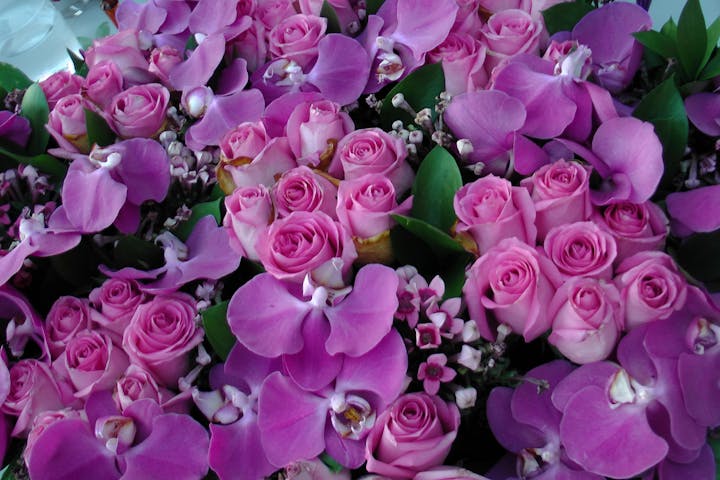 OPENING TO MORE RETREAT EXCHANGE
WITH ACCOMMODATION – £850
WITHOUT ACCOMMODATION – £600
PAYMENT METHODS
1. PayPal – Please use this link https://www.paypal.me/tokscoker.
The PayPal price is:
With Accommodation = £850 (incl. fees)
Without Accommodation = £630 (incl. fees)
Deposit = £210 (incl. fees) [To secure your place]
2. Bank Transfer (UK) – Please contact Yanni on +447961044895 or handsoflightyanni@gmail.com for the bank details.
3. Bank Transfer (Abroad) – If you are sending money from outside the UK, please use transferwise.com. The rates are extremely low. Please remember to pay any extra fees. Thank you. Please contact Yanni on +447961044895 or handsoflightyanni@gmail.com for the bank details.
4. Eventbrite – You can book by clicking here: https://bit.ly/2BnS6cM
PAYMENT POLICY
If you choose to make a deposit, the balance must be paid by Monday 4 November 2019. Both the deposit and course fee are non-refundable. However, you can transfer your place to another person if you can't make it. You must notify us as soon as you arrange this.
What is not included in the Opening to More Retreat Fees?
The following is NOT included in the retreat price: travel insurance, airfare to and from Cyprus, taxi to and from the retreat centre, personal shopping in Cyprus, tips, private One to One sessions with Toks etc.
One to One Session with Toks
When you book a session with Toks, it will be a rich transformational experience. You will experience lots of healing, insights, direction and guidance. You can record the session on your phone, if you choose to. There is a special price of £250 for 60-90 minutes, with Toks, payable in advance or on the retreat.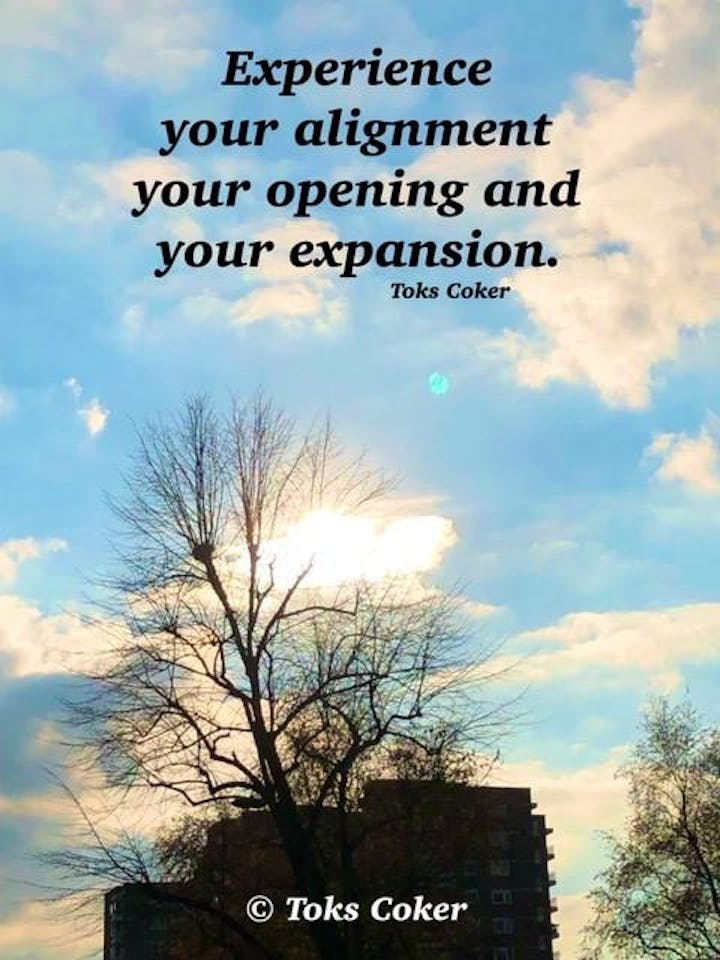 FAQ – FREQUENTLY ASKED QUESTIONS
I am afraid to commit; how do I know this is right for me?
Fear is often a good sign because it shows you're about to OPEN TO MORE and EXPAND YOUR LIFE. Feel the fear and do it anyway.
How do I get to the retreat centre?
Cyprus is an island country in the Eastern Mediterranean and the third largest and third most populous island in the Mediterranean, located south of Turkey, west of Syria and Lebanon, northwest of Israel and Palestine, north of Egypt, and southeast of Greece.
North Cyprus is one of the best kept secrets of the Mediterranean. It is the perfect location for our retreat.
International airports are Larnaca (South Cyprus) or Ercan (North Cyprus).
The retreat centre is 1 hour 30 minutes drive from Larnaca (South Cyprus) and 30 minutes from Ercan (North Cyprus).
Taxi costs are about 60 GBP from Larnaca (South Cyprus) and 30 GBP from Ercan (North Cyprus).
The best airport for direct flights is Larnaca. Ercan is always with a stop over.
I invite you to keep yourself open to the flow of travelling and being in a new setting.
Give yourself enough time to book your travel and when making the journey itself: when you are flying, driving or taking a taxi.
Be open to new experiences, new friendships, and the healing properties of this sacred land.
It is going to be a loving and transformative experience.
When does the retreat start and finish?
The retreat will officially begin at 4pm on 8th November and finish by 1:30pm on 12th November.
Please arrive by 2pm on 8th November at the latest, so that you have plenty of time to settle down before the Opening Ceremony at 4pm.
What will be the weather?
Cyprus weather will be an average maximum temperature of 20 degrees Celsius. At night, it can be 13-14 degrees Celsius. Please bring clothes to keep you warm and dry.
What happens if I have to cancel?
There are no refunds, so no cancellations. You can transfer your space at the retreat to another person if you cannot make it.
Can I come before the retreat starts and leave after the retreat finishes?
We will do our best to accommodate you. Please note that this needs to be arranged with our team, prior to the retreat. There will be an additional charge.
What do I need to bring with me?
Once payment has been completed, we will send through this information and all other relevant information.
Who do I contact if I have further questions?
Please contact Yanni Konstantinopulos on +447961044895 or handsoflightyanni@gmail.com.