HAPPY NEW MOON IN PISCES
HAPPY NEW MOON
A Moon Medicine Meditation With Toks Coker
A Healing Alchemical Gathering
Anchoring Your Awakening, Your Alignment and Your Ascension
With the New Moon in PISCES in particular, we will be processing the following Energies:
EMOTIONAL MASTERY
How do you manage your emotions?
Do you manage them?
Do they manage you?
INTERNAL HAPPINESS
Do your circumstances define your happiness?
Would you like to be happy, even in difficulty?
It starts with a choice…..
STANDING STRONG
Do you wobble when challenged?
Would you like to stand strong, no matter what?
Decide to. Believe in yourself.
HEALTH
Have you been so busy that you haven't had time to just stop and relax, and take time for you, in a healthy, supportive and sacred way?
What New Moon action could you take to nourish yourself?
Attend the Medicine Meditation with Toks.
TESTIMONIALS
"A wonderfully vivid and fluid series of meditations that felt so very real….so very, very real. It felt like I and the universe are Liquid Light." Yanni Konstantinopulos
"The session is enlightening and very helpful." Yummy Yummy Yap
"Toks is able to channel magnificent Moon energy through deep meditation. I was able to visualise my Wild Woman and True Self." Maxi Lichtenberg
The New Moon has a natural rhythm we follow. Every New Moon we address the following:
1. New Seeding: What are you seeding or planting or burying with this New Moon? What new seeding do you need to seed?
2. New Beginning: What are you beginning? What new beginnings are you initiating, starting, making or doing? How are you making new beginnings?
3. New Discovery: What are you discovering in your life about yourself? What new discoveries are happening around you right now?
4. New Now: What new things are happening in your life?
5. New Ideas: What new ideas or insights are coming through?
6. Anew: Where are you starting anew?
7. New Journey: What new journey will you undertake?
8. New You: How and when will you manifest the new you?
9. Honouring: How are you honouring the beginning of new things in your life?
10. Refresh: How are you taking a new fresh look at your life? Refresh your mind, body and spirit. Time to refresh and look at your life in a new way.
11. Reflect: What is your reflection revealing to you now with this New Moon?

BENEFITS
What will this Medicine Meditation with Toks Coker do for me? Here are some questions to ask yourself:
Are you looking to feel more empowered?

Have you lost the natural rhythm in your life?

Do you feel you are wanting more flow in your life?

Are you feeling stuck and lifeless?

Have you had enough of where you are in your life?

Are you ready for spiritual help and your own spiritual evolution?

Are you ready to take responsibility for your own spiritual development?

Are you looking for a push, a nudge to move your life forward?

Is it time for more clarity in your life?

Have you lost direction and focus?

Are you needing to relax and be in a safe healing space?

Is it time to move your energy in a different direction?

Are you wanting to top up on your spiritual life force?

Is the search for fulfilment impossible?

Are you looking for more peace in your life?

Is it time to find answers?

Are you looking to improve your relationships or simply calm yourself down?

Do you think it is time for a healing experience?

Is it time to release what no longer serves you?

Is it time to transform negative habits into positive ones?

Is it time for your own personal healing?

Are you ready to give some quality time to yourself and your own happiness?
If you answered YES to any of the above, you know that there are many possibilities for you, when you attend a Moon Medicine Meditation with Toks Coker.

BENEFITS
It could help you with your own empowerment, your own natural rhythm, your own flow, and your own persistence to create and develop and achieve something more for you. Perhaps it can help you with more than what was written above. It could help you love yourself more and activate love, peace and harmony in your life. The testimonials and benefits speak for themselves.
Feel more empowered

Feel more in rhythm.

Feel less stressed and tensed.

Feel more relaxed.

Feel calmer.

Feel happier.

Have more flow in my life.

Have more energy to do things.

Got more clarity. Knew what to do.

Made my decision quickly.

Felt more peace in myself, so gentler with myself.

Improved my relationships.

Healed my pain. My pain went.

Felt more confident.

Feel renewed & rejuvenated.

Have hope.
Planet: Neptune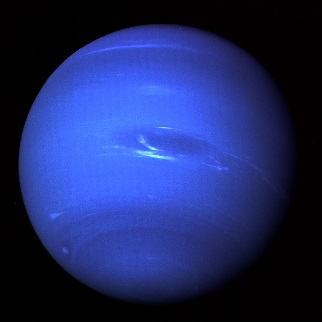 Symbol: Fish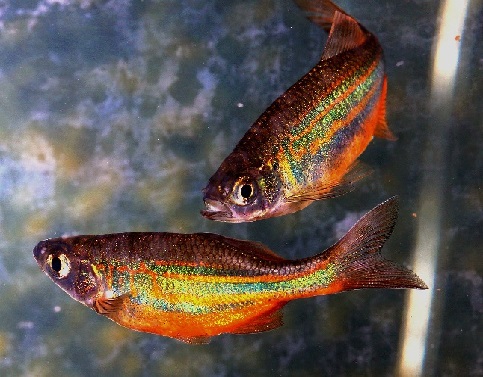 Element: Water

PISCES' POSITIVE QUALITIES
Compassionate
Intuitive
Wise
PISCES' NEGATIVE QUALITIES
Fearful
Wants to escape reality
Overly trusting

PISCES QUOTE
"Between what is said and not meant, and what is meant and not said, most love is lost." Khalil Gibran
Toks has been holding Moon Medicine Meditations for over 20 years. Toks Channels Invocation Blessings that Inspire and Encourage One's Own Personal Spiritual Journey. They are Channelled in such a way that it is as if she is talking directly to you and only you.
PISCES QUOTE
"Do you refuse to speak to me?" Pilate said, "Don't you realise I have the power to free you or crucify you?" Jesus answered, "You would have no power over me if it were not given to you from above." Gospel of John 19:10-11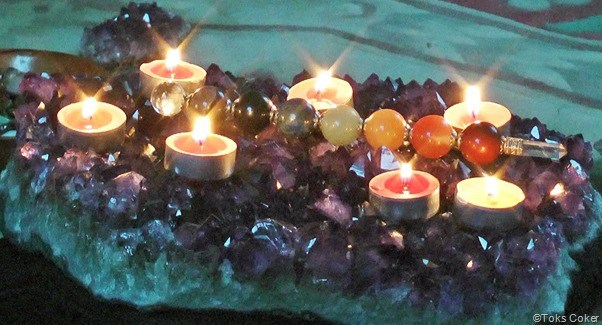 BENEFITS
These Moon Medicine Meditations bring so much meaning into peoples lives. So much can happen in a short time. There is always a lot of healing, such as deep chakra cleaning, alignment and balance. There is a lot of relaxation and journeying to altered states of higher dimensions.
There is a lot of honouring of your sacred self, sacred resonance, sacred reverence and sacred respect. Toks works with various sacred (new and ancient) modalities to anchor the Energy of Now on the day and time, gathering all the Cosmic, Galactic, Collective and Individual energies to create a truly life-transforming experience for you. All this within a safe healing sacred space for you.
You will receive Empowerment through a LIVE Channeled Meditation so that you can reclaim your Power whilst planting new seeds in your life, breaking through and going to the next level.
Prepare yourself. Book your space and secure your Divine Healing. Love Always Toks xxx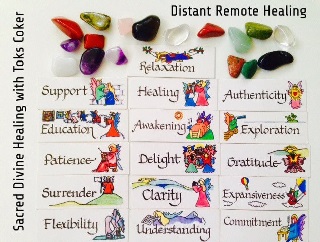 FREE DISTANT HEALING
For when you need healing, support and strength in your life. Drop me a private email, with your name, age, where you live and what your request is for the free distant healing. Remember to title the subject of the email, "FREE DISTANT HEALING REQUEST".
If you are asking on behalf of a friend, relative or animal please ask their permission first. The act of asking already activates the healing.
Alternatively, please feel free to go to my Hands of Light Healing Facebook Page https://bit.ly/397YPr5
3 Days before each Moon, a Pinned Image will be put up advertising said Moon. Feel free to put your healing request as a comment on this picture.
Toks sends healing ONLY ON THE NIGHT OF EACH Moon, which you will receive when you are sleeping or when you sit quietly for 15 minutes and call it in. Make sure you drink lots of water after you've received the healing.
PISCES QUOTE
"If my life is going to mean anything, I have to live it myself." William Shakespeare

FORMAT
Time: 7 pm – 9 pm
Price: £49
It is a 1-hour meditation
Please arrive punctually at 7 pm for a 7.30 pm start
YOU CAN:
1. Attend live online & receive the recording
2. Receive the recording later in the evening
Toks will be channelling with CRYSTAL SINGING BOWLS, Crystals, Sound Healing, Guided Meditation, Invocation, Alchemy, Cards and more to call forth blessings and transformations in your life now.
THE NEXT GATHERING – FULL MOON IN VIRGO
The next Moon Alchemy Gathering is on Monday 9 March: it will be the Full Moon in Virgo. Toks will be holding it from 7 pm – 9 pm. To Book, Click Here: https://bit.ly/34TJG9G
MAY THE FORCE BE WITH YOU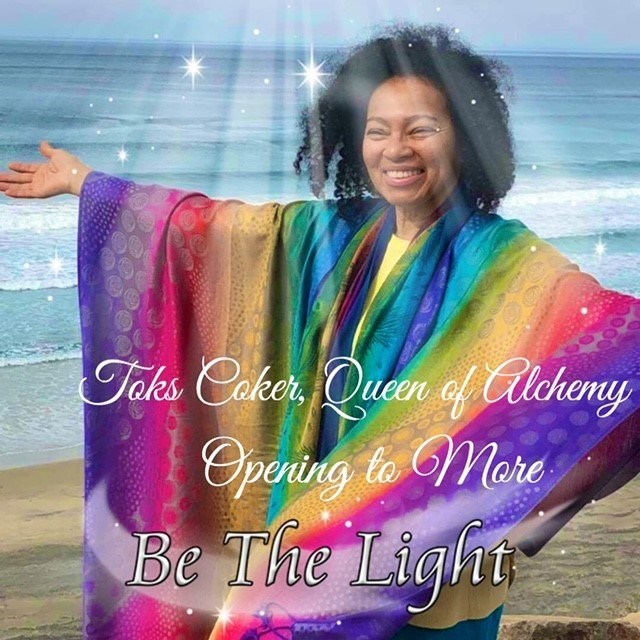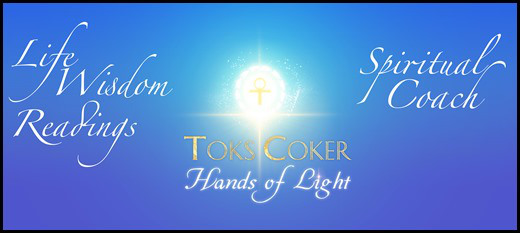 If you have any queries, feel free to contact Yanni on +447961044895 or handsoflightyanni@gmail.com