Full Moon Alchemy Gathering
Sunday 9 July 2017
Early bird ends today
Sacred Soul Song Gathering on Full Moon
A Fabulous meeting of Healing Sounds to Purify your Soul and Enlighten your Mind. Let your Soul Soar in this Powerful Portal to activate Divine Respect, Harmony, Healing and Peace for you.
Happy Full Moon in Capricorn Healing Circle.  This is a Soul Song Moon Alchemy Gathering with Music Medicine Dimitrios and Hands of Light Toks Coker.  An Amazing Vortex will be created with Sacred Altars, Sound and Healing.
So, We Will Be Celebrating The Following:
1. FULL MOON
2. MARTYRDOM OF THE BAB (Baha'i)
3. ASALHA PUJA DAY, DHARMA DAY (Buddhism)
4. YOU
5. WONDERFUL COLLABORATION of SOUND
Get your tickets:  https://www.eventbrite.co.uk/e/the-full-moon-in-capricorn-alchemy-gathering-tickets-29342935510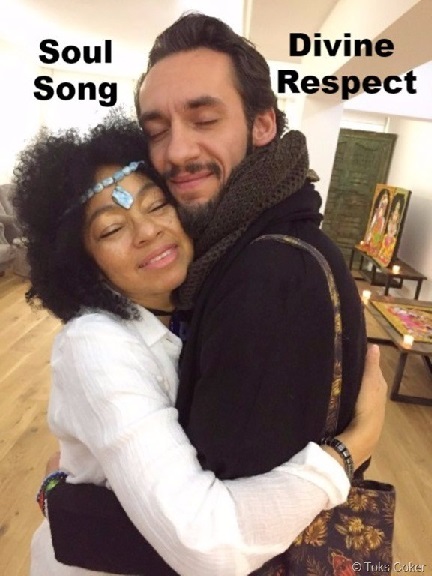 In the Silence of your Mind, feel your Soul Sing with Divine Respect. Your ears will be taken on a journey of Love as you listen to heart opening devotional Sufi songs and music by Faridah Buemann, Crystal Singing Bowls by Toks Coker and Sounds of Nature by Dimitrios.  Coming together for the first time this promises to be a magical event. Great forces unite to facilitate the Soul Song Moon Alchemy Gathering and create a magnificent portal of healing with sacred altars and sounds.
Celebrating this wonderful Unique Gathering will by the Moon and YOU. The Full Moon will be in Capricorn – about practical matters and money. We will purify Soul, Mind and Body in this powerful portal to activate Divine Respect, Harmony, Healing and Peace for us and our surroundings. We certainly need this in our world today.
Please bring some food to share if you can.  (e.g. Vegetarian) Thank you.
Element: Earth/Water
We meet in a Circle so that We May:  1. Meditate   2. Pray   3. Channel Crystal Light   4. Send Healing Energy   5. Receive Healing Love   6. Celebrate our Lives  7. Swim in the Vortex of Sacred Healing Sound
This Full Moon Alchemy Gathering is wonderful sacred time to celebrate yourself and your completions.  We will celebrate actions you have completed and areas in your life that are blooming.  Sometimes we do not know how much we have achieved until we sit in a sacred supportive space to do this.
So what part of your life would you like healing in?
What transformations do you want?
How do you want to use the energy of this magnificent workshop to call forth unprecedented change and growth in your life?
Remember, everything is energy therefore everything can change and transform…..
Would you like:
Healing to release some of the 'stuff' that makes you feel heavy and blocks your growth?

Healing to transform patterns of blame into responsible, proactive actions to move your life forward?

Healing to open your heart for yourself, so that you can be happy simply because you are you?

Healing so that you can be happy now, no matter the circumstances?

Healing for your relationship with your partner so that there can be more love, more wisdom and more understanding?

Healing for your sex life so that there is more quality love making and orgasms than before?

Healing for your physical health so that any ailments can be worked with in a positive way?

Healing to know how to look after your body and to eat the right foods?

Healing for any traumas that you have had in your life?

Healing for a friend or family member (please ask permission before including them)?

Healing for relationships with your family so there is more harmony, more joy and more acceptance?

Healing for healthy relationships within the family?

Healing to transform any specific pain within a relationship?

Healing for your finances so that you expand and grow past previous limits?

Healing for your career so that you progress with ease?

Healing for your business so that you create the right strategic partnerships to move it to the next level?

Healing so that you can become financially free?

Healing for your self worth so that you believe in your self and have confidence in your abilities?

Healing so that you are able to speak your truth and be authentic?

Healing so that you can trust again?

Healing so that you can love again?

Healing to open up to your creativity and explore its secrets for you and your life?

Healing so that you follow your passion and make a very healthy living out of it?

Healing to know the right decisions to make at the right time?

Healing to have the courage to take the right action at the right time?

Healing for yourself so that you become a new and improved YOU?
All of these healings, and anything else you may be thinking of, are possible when working with the divine energy of this workshop. Just by deciding to come to this workshop and by booking your ticket, you will begin to notice that the healing and shifts will already start to happen.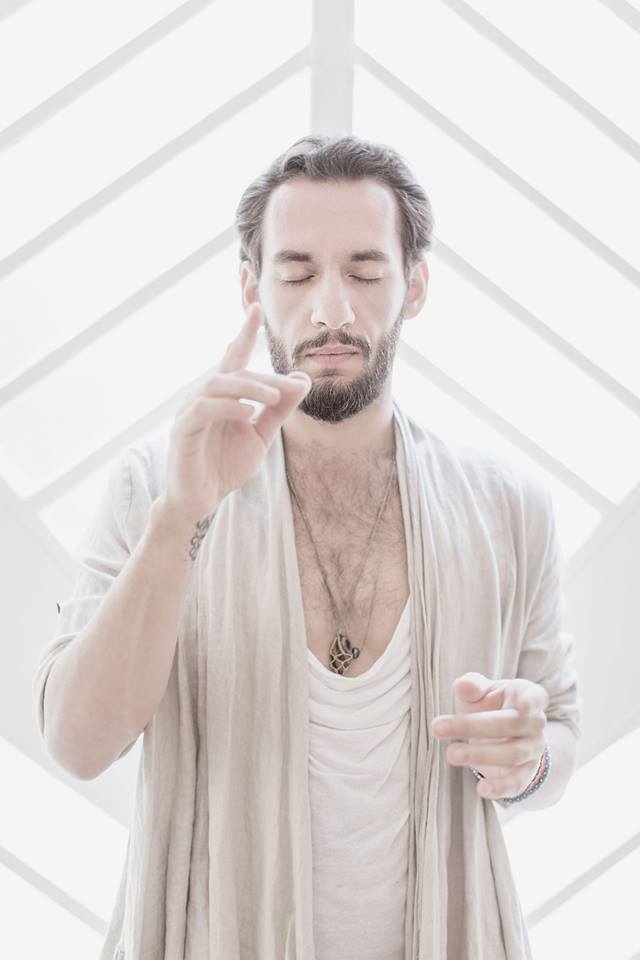 // ABOUT DIMITRIOS
A modern Alchemist of sounds defender of the true essence of celebration and manifestor of harmony Dimitrios is carrying an extensive career as a Dj shared in 3 continents of the world (Greece, Brazil & Turkey) for over 15 years.
His sound and musical knowledge are versatile and innovative as they travel beyond expectations and into a great variety of rhythmic and melodic forms that embrace the plurality of this world or even others as well. His eclectic taste, sensitivity and ability to stir emotions made him perform his music in a diverse of events always delivering the Medicine of Music (as he calls it) pure… as it comes from the heart.
For the last 2 years Dimitrios has expanded his craft by giving Music Treatment sessions to individuals and groups organising events of Conscious Celebration & Wellness Events and sharing the hidden truth of Music as a Medicine for all conditions and disorders through his project "The Music Medicine".
More about Dimitrios:
www.dimitrios.world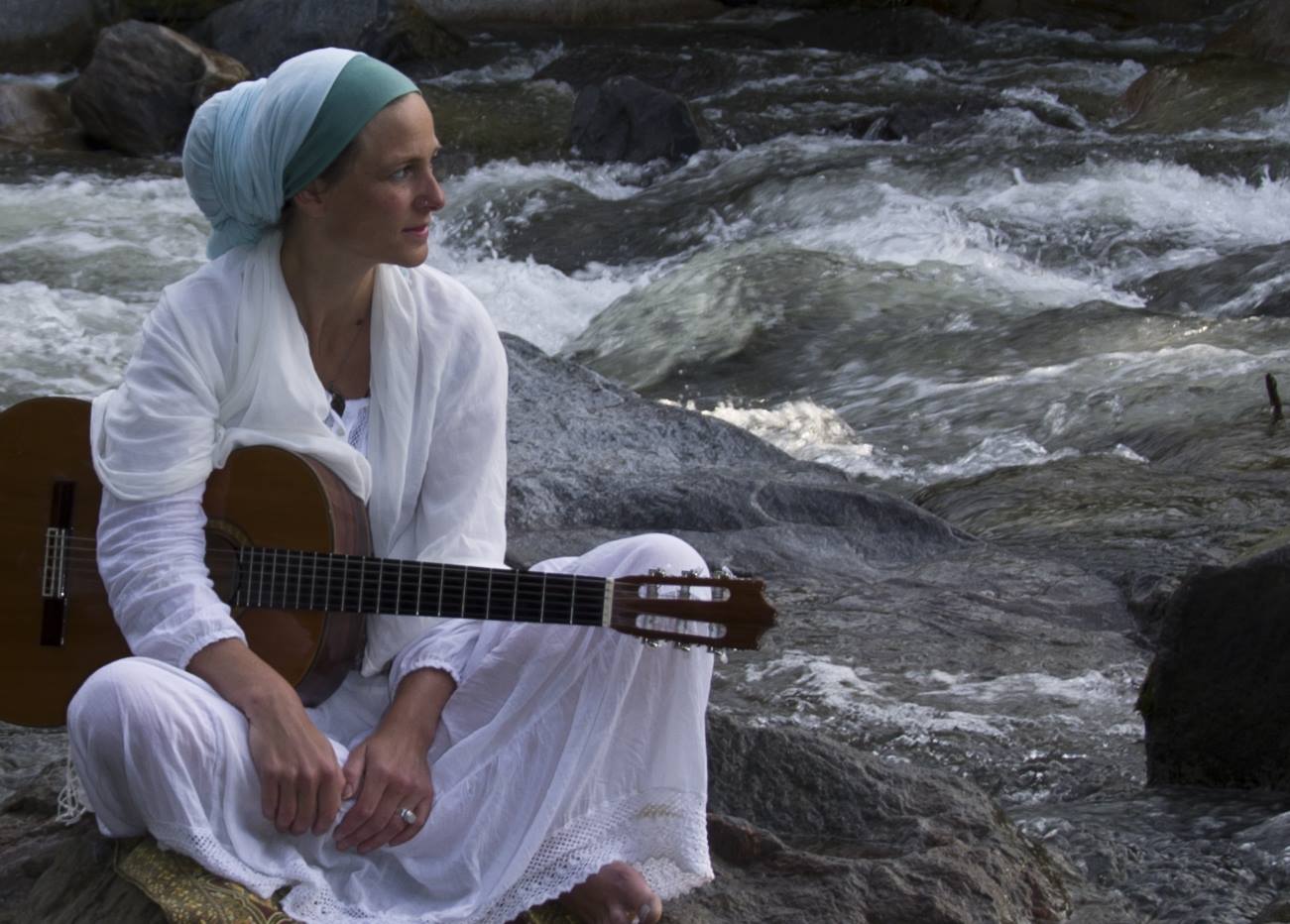 // ABOUT FARIDAH
(Guitar – Voice)
Faridah's Music is inspired by the mystic poetry of famous Sufi masters such as Mevlana Jelladudin Rumi and Junus Emre.
Her music is building a fine bridge between western and oriental spiritual music. Faridah transforms the essence of the verses into very personal songs in which the gentle softness of her voice merge with a strong expression of love and devotion into a powerful and deeply touching unity.
Her spiritual way brought her to the Sufi path at the age of 19 when she first met the Sufi Scheich Nazim Al – Qibrisi in London. During several stays in Istanbul she fell in love with traditional Turkish music and Sema.
In the year 2016 she released independently her CD "Journey" in collaboration with the finest Turkish Sufi musicians.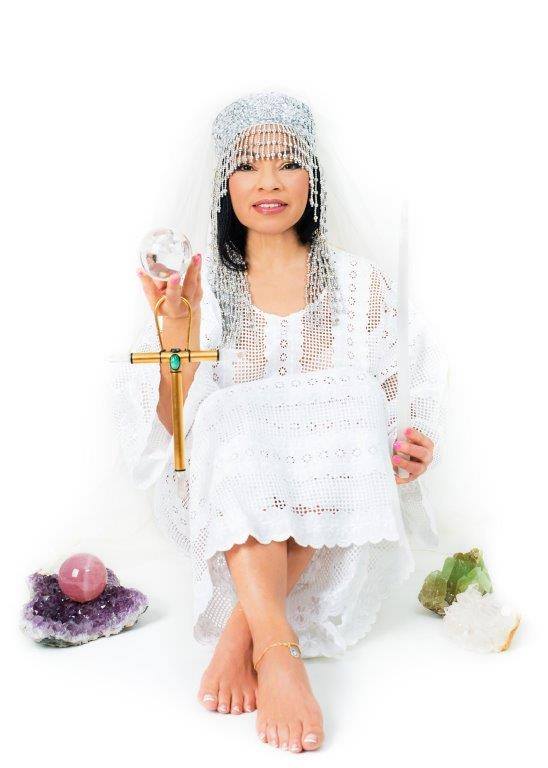 // ABOUT TOKS COKER "HANDS OF LIGHT"
Toks is known as Queen of Alchemy, gifted since childhood, her insights change lives: Toks' clients report major shifts in their lifestyle such as "meeting and marrying the woman of my dreams", getting a "£200,000 contract" and "buying land for farming" when they thought all was lost. Her experience has developed over 30 years working with numerous modalities that bring spiritual growth, inner strength, peace, and harmony to all the areas of one's life.
Through working with The Queen of Alchemy, you have the opportunity to Come Back Home to Yourself, returning from your busy stressful life, finding clarity and a new found love for yourself. Reinventing yourself involves creating an Alchemical Transformative Resurrection of Your True Self that activates your highest potential and infinite possibilities. Her spiritual journey has seen her on Radio, TV, in magazines such as Vogue and Kindred Spirit, making spiritual retreats to Egypt, Mexico and Thailand, as well as, speaking and performing at exhibitions. She was named one of the UK's Leading Evolutionaries in 2016.
As an Author she has written a historical picture book on The Spirit of Study and Joy of Membership exclusively for the Buddhist organisation, SGI UK, dedicated to President Ikeda and his wife, Kaneko. She has written Symbols of Light, and an eBook on Chakras: 7 Days 7 Chakras.
Toks is a Catalyst and a Free Spirit who awakens the Soul's Wisdom with her Spirit Guide, Hands of Light. She helps people shift consciousness and raise their vibration; inspiring people with her Energetic Code Transmissions, Voice Activation and Light Language. Her work is for the Soul of Humanity.
She works with Sacred Crystal Grids, Crystal Singing Bowls, Channelled Invocation Blessings and Meditation to balance your Chakras, Mind, Body and Spirit. In her private sessions and group gatherings, classes and speaking engagements she incorporates her vast knowledge and years of expertise, sharing her Timeless Wisdom, while living her passion: which is to serve humanity. She formed the Legions of Light Academy where she certifies her students through the CMA (Complementary Medical Association).
Toks is a highly-qualified Mind, Body and Spirit Practitioner:
· Mind: NLP, Life Coaching and Time Line Therapy. EFT, Positive EFT and Emotrance
· Body: Iron Shirt, Inner Smile, Chi Nei Tsang, Indian Head Massage, Thai Yoga, Reflexology, Swedish Massage.
· Spirit: Crystal Healing, Spiritual Healing, StarLight Tarot Reading, Six Healing Sounds, Microcosmic Orbit
www.tokscoker.com
http://blog.tokscoker.com/
SIX SECRET POWERS OF SOUND
1. Sound Can Modify DNA: In 2011, the Russian Biophysicist Pjotr Garjajev conducted experiments in modifying DNA using only sound and light frequencies. They successfully transformed frog embryos to salamander embryos simply by transmitting the DNA information pattern via frequencies alone.
2. Sound Can Levitate: A device built by a team in Spain and the UK in 2015 can levitate and manipulate small objects in air. Theoretically, if the sound were amplified enough, much larger objects could be levitated.
3. Sound Can Boil Water: Peter Davey, an inventor and saxophone player, created a device that boils water in seconds, using only sound waves. He calls it the "sonic boiler".  How the heater actually works has confounded experts.
4. Sound Can Create Light: Sonoluminescence is the emission of short bursts of light from imploding bubbles in a liquid when excited by sound. An intense amount of energy is created by the process as well.
5. Sound Moves Faster Than Light: In 2007, scientists experimentally demonstrated that sound pulses can travel at velocities faster than the speed of light. They also showed that the velocity of sound waves can become infinite.
6. Sound Can Kill Viruses: Research from 2008 mathematically determined the frequencies at which simple viruses could be de-activated. This arises from an inherent characteristic of all objects called a "resonant frequency": the frequency at which an object naturally vibrates.
COULD SOUND BE THE FUTURE OF MEDICINE?
BENEFITS OF THE WORKSHOP
The application of nature's sounds combined with specially selected and live music, a variety of aromatic herbs and incenses, chanting and the use of instruments that simulate natural phenomena and animals will help the participant to:
+ Relax profoundly
+ Relieve the nervous system
+ Release unpleasant thoughts, emotions and pain (physical or psychological) + Harmonize the metabolism
+ Cultivate the state of presence (here and now)
+ Boost creativity and inspiration
+ Receive useful information about one's past – present or future life issues through visions and dreams
+ Arise the collective awareness and consciousness (oneness)
AIM OF THE WORKSHOP
The Music Medicine workshop aims to cultivate harmony, peace and enjoyment of life through music also facilitate the individual to communicate with its Higher Self and reconnect Body and Soul in Meditation & Celebration.
BY THE END OF THE COURSE STUDENTS SHOULD BE ABLE TO
+ Feel more focused & aligned
+ Generate a state of peace & harmony inside them
+ Sharpen their perception
+ Feel relief from physical and emotional pain
+ Appreciate and listen to life more profoundly
Get your tickets: https://www.eventbrite.co.uk/e/soul-song-special-full-moon-circle-tickets-29342935510?aff=erelexpmlt