Happy Birthday Pisces  Pisces is the energy of change, death, and rebirth. Having said that, it is not surprising we have had a build up of energy; leading to
3 DAYS OF POWER in March 20. 21. 22.
DAY 1
ENERGY OF NOW
Day of Power 20 March
3 Celestial Occurrences in One Day
Friday 20 March 2015 
New Moon & Sun in Pisces
SUPER NEW MOON 09:36 GMT London
Element – Water
TOTAL SOLAR ECLIPSE
 VERNAL SPRING EQUINOX
Book Sacred Meditation HERE    http://newmoonpisces2015.eventbrite.co.uk
So much happening in One Day
A

Super Moon

or Perigee Moon, happens when the Full Moon or New Moon is near to Earth, making it look bigger than it normally does.  There are 6 Super Moons in the year of 2015.  You can see all the dates by clicking: 

2015 MOON DATES. 

Spring Equinox is when day and night are of equal duration.  The two years; the Spring Equinox will happen with a Solar Eclipse; are 2053 and 2072.  So you can see how rare this is.  Enjoy the experience in your lifetime.

Solar Eclipse is when the Sun, Moon and Earth line up.  In this case the Moon obscures the Sun so we loose Sunlight on Earth.
Scroll down to read a more about the 3 Sacred Celestial Energies happening on 20 March 2015.
DAY 2


ENERGY OF NOW Day of Power 21 March
BALI Day of Silence / Saka New Year / Nyepi Day
The day after the New Moon in Pisces, the Solar Eclipse and the Vernal Spring Equinox we have THE DAY OF SILENCE IN BALI.  How auspicious.
LINKING IN:  We will be linking in with the rituals and ceremony from London to take part in the silence and will SIT IN SILENCE for ONE HOUR on the 21 March. If you can and you want to; SIT IN SILENCE FOR AN HOUR on the 21 March 2015.  Let me know how you do sitting in silence. Choose a time that is convenient and easy for you.   You can read more detail on BALI  DAY OF SILENCE 21 March 2015
DAY 3

ENERGY OF NOW Day of Power 22 March
22 March is World Water Day and a group of very nice people are doing water rituals, blessings, ceremonies, etc. to honour, clean, heal and to bless water.  I will be linking in to this wonderful meditation on World Water Day to purify and respect the Water Energy; and Water Element of Mother Earth; and Cosmology.  To send healing love to the water of the world; and to the water people drink around the world.  I will be  keeping a very strong thought and focus for the water to be cleansed; and purified; and; to heal everyone who drinks water.  The esoteric world of water is truly amazing. http://unify.org/        https://youtu.be/k8XYXhc9jUs
I will be thinking of the great work of RIP Dr MASARU EMOTO and blessing his energy and thanking him for the great work he did before he passed over.  Contemplate how you can carry on the great work of valuing water. https://youtu.be/tAvzsjcBtx8    https://youtu.be/PDW9Lqj8hmc
You can read the Invocation Blessing and more on my blog World Water Day  World Water Day Invocation Blessing read by Toks xxx
DAY 1

ENERGY OF NOW: 20 March 2015
Total Solar Eclipse,   Vernal / Spring Equinox Super,
New Moon & Sun in Pisces

TOTAL SOLAR ECLIPSE
TOTAL in North Atlantic, Faroe Islands, Svalbard. VISIBLE in Iceland, Europe, North Africa, Northern Asia. LONDON:  The Eclipse will begin around 8.30am on Friday 20 March 2015 in London and last for two hours as the Moon moves IN FRONT of the Sun. The Moon is in a direct line with the Earth and the Sun.  It is the first Solar Eclipse in 50 years.  It is a rare event. It is predicted that in London 84% of the Sun will be covered while in Edinburgh it will be 93%.   There are organised events in Regents Park and the Royal Observatory in Greenwich. Some areas may be out of electricity….?!
The longest time the Sun will be completely covered by the Moon is 2 minutes and 46 seconds.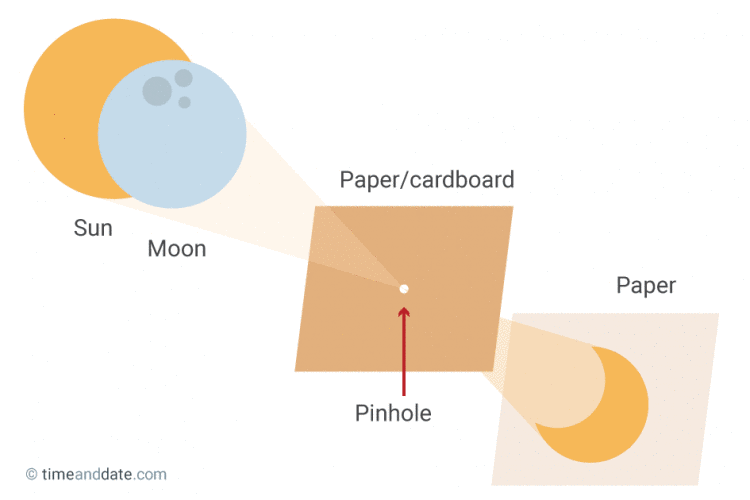 WARNING:  Please do not look up directly at the Eclipse as it could damage your eyes. It can cause blindness! Please do not use sunglasses, a telescope or binoculars. If you want to see the Eclipse please WEAR SPECIAL ECLIPSE VIEWING GLASSES or construct a simple pinhole camera. To make a pinhole camera click here: How to make a pinhole camera
WATCH THE ECLIPSE LIVE: A Slooh expedition tea
m will be documenting the whole thing from the Faroe Islands, starting at 4:30 am EDT, or 8:30 am GMT. You can see the free live broadcast BY CLICKING here.
SCIENCE:  Although our sun is around 400 times larger than the moon, we are lucky enough to be able to experience total solar eclipses because of the fact that the sun is, coincidentally, 400 times farther away. Alongside experiencing an eerie darkness, those in Britain will also experience a dip in temperature by around 3oC during the event.  This is why they appear the same size in the sky.
The last great SOLAR ECLIPSE was in August 1999 and it lasted 6 minutes and 29 seconds. The next Solar Eclipse of similar magnitude to Friday's event which will be seen from Britain is on August 12, 2026. On that date up to 95 per cent of the Sun will be obscured.  Britain will not see a Total Solar Eclipse until September 23, 2090. I will be dead by then.
ASTROLOGY:  For those who want an Astrological perspective click here:  Cosmic Queen and  Cosmic Queen New Moon
NASA ECLIPSES of 2015  I have attached the NASA links for the Eclipses of 2015

VERNAL / SPRING EQUINOX
What is the Spiritual significance of the Spring Equinox? This is a time of renewal & new beginnings.
There are two Equinoxes a year: Spring Equinox and Autumn Equinox.   Day length for each Equinox is exactly the same (12 hours) as the Night length.  The word – Equinox – is derived from the Latin aequus (equal) and nox (night).
The Spring Equinox is the first day of Spring.  It is when day and night are of equal duration.  It occurs when the Sun passes the Equator moving from the Southern to the Northern hemisphere. The North Pole begins to lean toward the sun again.  Looking at all the dates of the Vernal Spring Equinox over the years they have occurred on 20 March in 2010, 2011, 2012, 2013, 2014 and 2015. And will occur on the same date every year till 2020.
The Autumn Equinox is the first day of Autumn.  It occurs when the Sun passes the equator moving from the Northern to the Southern hemisphere.  The North Pole begins to tilt away from the Sun.
MORE LIGHT floods to Mother Earth with the Spring Equinox.  New Light. New Life. New Insights. New Light.  The Light of the Rainbow has just been celebrated with St Patrick's Day on 17 March. We light candles to signify great healing and cleansing.  We create a ring of fire around us energetically to help purify and cleanse our energy.  We anchor more light in our auric body.  No darkness only light.  All is clear with the Spring Equinox.  WE MAKE SURE WE ARE WELL GROUNDED.
CLEANING AND CLEANSING  We clean our energy with the Spring Equinox. We shake off the old dust, the old pattern.  We awaken to adapt to a comfortable cleansing process with the Spring Equinox.   We know we have to clean the cobwebs of our minds and our homes.  We know what we have gone through.  We know what has been said and not said. We spring clean our home, our car, our office, a
nd our selves with the Spring Equinox.
NEW BEGINNING  It is a time of new beginning.  What are you beginning in your life with this energy?  What changes have you decided to make so you can have new beginnings.
RENEWAL It is a time of renewal.  What are you renewing?  It is a time of a renewal of your Soul.  With renewal comes refreshment.  With renewal comes fresh air and a new way of doing things.  A renewal brings a new perspective. A freshness like fresh crisp air.  A renewal is like the movement of the waves on the sand – constantly changing and creating flow in the renewal of your own life.  Allow the water to flow the changes and remove any resistance or restrictions to your flowing life.
REBIRTH It is a time of rebirth: a time to rebirth something in your life.  A time to rebirth your Soul, your Spirit, your Life. What are you rebirthing?   A rebirth is like a new family, a new baby, a life-giving idea. My friend said a new shoe!  Well that is new.  She is rebirthing a new pair of shoes as her old ones have died.  Lovely growth for her shop I said to her!
SPRINGING FORTH It is a time of springing forth – the seed has been planted and the bud is appearing in the fertile land.  It is Spring and new life begins.  It is a time to see the beginnings of what you planted a few months ago. Celebrate your Springing Forth in your life.  Do something spontaneously and easily; that you have not been able to do before; and you find yourself doing it with ease.  This is the Springing Forth energy of this wonderful Vernal Spring Equinox. Feel what you should do if you cannot think it.  This is a very emotional wobbling time as the Waters of Pisces carry you around.  This unsteadiness is not a bad sign.  It is the springing forth energy vortex that you know is preparing you for the newness and the spring in your feet.
UNDERWORLD This time is the journey to the underworld of your life; which  represents your struggles, pain, suffering and issues.  It is also the journey through the underworld of your life – how you deal with your pain and issues.  It is the journey that takes you out of the underworld of your life – your  lessons, your initiation, your realisations and your new way forward.
You make your own history; as you journey into your own inner darkness; and overcome it.  The Egyptians believe that when you die you journey to the Underworld to have your heart weighed.  In the Dance of Isis, Osiris and Horus that I do; I dance the story and pain of Isis at the death of her husband, Osiris, by her brother, Seth. She fights for her survival; and has to awaken through her deep pain; and liberate herself through a strong determined decision to find the parts of her husband scattered around the world.  She finds them and puts them together through her magic.  Isis, the Moon Goddess, mates with him; using her great magical hidden powers; which come to light when she needs them.  She becomes pregnant and births forth their son, Horus, the Sun God.  Later Horus avenges the death of his father, Osiris, by killing Seth.  The Circle of Life has been completed.  The fight over good and evil finds good winning in the end.
This journey through the darkness leads to our enlightenment and our realisations. The darkness plays an important role in finding the light.  Through self-sacrifice we take on the suffering of the world – our family karma – our human revolution.  We set ourselves free and liberate ourselves from any restrictions or any old patterns that no longer serve us – but we can only do this when we go deep down into our pain and journey through the Corridor of Pain and come out at the other end; breathing freshness and fresh air.
PERSONAL INITIATION & SELF REALISATION The Spring Equinox comes once a year to allow you your passage into your own Personal Initiation and Self Realisation after the Underworld Journey.  You WILL have gone through pain, struggles, sufferings, misunderstanding, lies, deception, recklessness, and mis-communication in the adventure of your life.  You have journeyed through the Underworld of your life and come out like a bud coming out of the rich fertile soil.
What realisation have you had over the past three to four weeks?  This is so important with this energy.  Perhaps the realisation came with tears and pain.  The friend you thought you had; you do not. The thought you thought was true; is not.  The support you expected fell apart; and you were left to stand alone; on your own two feet.  What you thought you could not do alone; you did.  What you were afraid to do; you did.  This personal self realisation is your Trophy, your Temple Trophy, showing you your purpose, your reason, your initiation into the new truth of the situation and your life.  It is the enlightenment of your mind; that leads to the enlightenment of your body and spirit.  Welcome to your inner movements of Buddhahood and Human Revolution. In our workshop we will be doing a meditation to the Underworld to release any left over pain and bring us out completely free and liberated; ready for your own True Self Realisation and your next Initiation into Ascension.  Well Done.
CELEBRATION comes after the successful completion of the struggle.  Many celebrate with rituals at sacred sites e.g. the Druids, Romans, Egyptians, Mayans and Essenes. The triumph of good over evil.  The triumph of light over dark.  The 3 Celestial Days of Power start the celebration with downloads on the 20, silence on the 21 and blessing water on the 22. A truly magnanimous portal to go through and survive.
RESURRECTION The Spring Equinox, like the New Moon, is a time for the Resurrection of your True Self, your Spiritual Resurrection.  It has a very mystical living energy.  The energy of Resurrection always occurs after triumphing over the challenges life has set us.  We rise like the phoenix from the ashes.  You know deep down YOU ARE OK.  And you say I AM OK.  And I say YES YOU ARE.
FOR more insight you can click the link: the-spiritual-meaning-of-the-spring-equinox which talks more about the Energy of Now.  I got this part from the link.  The symbol of Resurrection is found in various cultures:
To the

Christians

it is the time of the passion, crucifixion and resurrection of Jesus Christ.

To the Ancient Egyptians it is a time of the resurrection of Osiris.  Isis puts his body together and resurrects Osiris.

To the World the Egyptian Great Sphinx of Giza is a symbol of resurrection – it gazes at the rising of the Spring Equinox Sun.

To the Mayans it is the resurrection of the Mayan Maize God Hun Hunahpu.

In Cambodia, the temple of Angkor Wat, aligns to the spring equinox, and depicts the scene of the "churning of the milky ocean"—the struggle between the forces of light and darkness.

In Mexico at Chichen Itza, at the temple of the the feathered serpent Quetzalcoatl; Quetzalcoatl ascends the nine terraces of the pyramid on the Spring Equinox.

SUPER NEW MOON AND SUN IN PISCES
PISCES the fish swim in opposite directions.  The duality of the time is reflected in this movement.  We see life and death, agreement and disagreement, understanding and mis-understanding.  We see competition, jealousy, envy and lack of respect for self and others.  We see wanting to tell the truth and not doing so; for one reason or another.  We see throat chakra issues appear as sore throats and coughs.  We have feelings of being strangled and not breathing.  We have fear that suddenly consume us and then vanishes; to be replaced by confidence and bravado.  This is the energy of the times.  What is real and what is false?  Where in your life are you false?  Where in your life are you real?
Welcome the New Moon in Pisces, a most auspicious time to have feelings that are unresolved come up and force you to face them; and heal the pain they bury deep in your life.  The past two to three weeks would have seen these issues arising to the forefront.  For those of you who have gone through any issues of vulnerability, being embarrassed in public or undermined; welcome to the dark journey to your underworld; which Pisces embodies.  Congratulate yourself that you survived the journey and you are now entering the Rebirth stage, the Vernal Spring Equinox.
We have been swimming in a turbulent wave of emotions, in a tube-torus, in a whirlwind.  We have been thrown around by our emotions and feelings.  We have been hurt and thrown out of the washing machine.  We either landed crying, lying flat on the floor or on our feet.  Whichever way you landed is OK; because you still have no choice; but to continue with your life; and determine to find your internal happiness; and not be defeated by the experience.  Congratulations.   Stand up and stop being wobbly! If you are finding this difficult book a session with me and I will help you come back home to your true self and your own DNA blood.
EXCERCISES
DUALITY  It is a time of looking at opposites in your life: ying and yang, good and evil, positive and negative, darkness and light, death and life, death and resurrection.  Create a mandala that balances duality. Create a collection of flowers with 2 different contrasting colours.  Engage with the duality of life and enjoy it. Appreciate it.
BALANCING  With the Duality we want to Balance the extremes in your life. We give and take.  We take and give.  We rebalance ying and yang.  We balance the male and female within.  In the balance we receive our perspective to show and shine our light to the world boldly with ease.  Shine your inner light.
Shine your outer light.  Transfer your energy to BALANCE and GRATITUDE.  Do some random act of kindness to someone you do not know; and to someone you do know.  Forgive someone you would not really forgive.  Truly forgive them with this new budding energy of balance and serenity.
RITUAL OF GRATITUDE  Make an offering.  Do a ritual.  Call forth balance in your life with this New Moon and Solar Eclipse and Spring Equinox.  The balance to allow yourself to grow into a new life into the Unknown;with ease and light.  Allow the liberation of your allowing to free you in the depth of your being.  Be the light you seek in others and yourself!
SPIRITUALITY  In the NHS of Britain the mind is psychology, the body is biology and the spirit is religion. How can you merge all three and live life as a whole? The environment and culture play a great part; as do issues of poverty and war in the world.  Spirituality – What does it mean?  My wonderful friend, Mita Shah, a yoga teacher and wise woman; puts this so succinctly in her lovely newsletter:
The moment I say "spirituality", people say, "Yes, I want to be peaceful." You do not have to walk the spiritual path for peace. A glass of wine could do it or take a long walk and then lie down in the shade of a tree; you will sleep peacefully. Spirituality is not for someone who is seeking peacefulness. Spirituality is for someone who is seeking ultimate liberation, who is willing to shed everything that is false and arrive at the true nature of one's existence.

You can click on her blog and read more on Spirituality – A Homecoming
PLEASE /  THANK YOU  /  SORRY    One of the greatest ways of liberating oneself is knowing when to say Please, Thank You and Sorry.  When do you say Please, Thank You and Sorry? I had a horrible experience with a wonderful woman who did not have the courage to say 'sorry' for an error in her behaviour.  Some people do not know how to apologise and say sorry.  Some people need to make you wrong so they can be right.  I was brought up to say Please, Thank You and Sorry from a place of power and confidence and a space of Win/Win.  Please if you can say these words to yourself and to others and liberate yourself from any pain stopping you for saying these healing powerful embracing soul fulfilling words Please, Thank You and Sorry. Thank you. Tx
Going back to Mita's newsletter:
When you allow life to happen in its ultimate glory, that is spiritual process. Spirituality is not about moving away from life but about becoming life. It is not about going somewhere, it is a home-coming.
SPIRITUAL QUESTS / SPIRITUAL PROCESS  I went of Bali for two weeks to see what truths would unveil themselves.  I met 4 new friends and 5 new characters.  Each in their own unique way supported me when I was crying – Three gathered around me while two moved away; saying nothing to me and not acknowledging my pain…..  The three would not leave me till I stopped crying; and agreed to come with them.  They were not going to leave me alone; by myself in my pain.  They stayed.  They supported me in my pain.  They held the space for me to cry and be vulnerable.  I felt empowered by my pain and empowered by their love for me.  Three strangers I had just met became my protectors.
MOTHER'S DAY  When I got back to London I was surprised when my mother said she was waiting to see me and spend the day with me on Mother's Day.  She was so happy to see me and talked non stop laughing and saying so many loving words.  I had my enlightenment in her flat. My pilgrimage was a success. Standing my ground in Bali, though it was painful for me on a very deep level, had created a ripple effect in my life.  Thank you Legions of Light.  Thank you Universe.  Thank you Angels of Light.  Thank you Ladies.   As Practitioners and Healers and Spiritual Coaches; the more healing we do in our lives; the better and happier we are in our own personal lives.  The journey through ones underworld is a very personal process.  Allow yourself your pain.  Do not be ashamed of it.  Embrace it.  Love it.  It is the poison that will turn to medicine and purify your life, your heart and your mind, body and spirit.  I  know this because I have gone through very very very deep pain – and some of you know this.  My triumph is the joy and laughter I hear in my heart when I laugh and when I smile.  I fly.  I fly. I fly.  Like the mermaid phoenix I fly and swim and glide.
PILGRIMAGE  Mita shares:
What we refer to as the spiritual process is that which delivers you to a dimension that is beyond your current perception of life. It is not a picnic, nor is it a journey. It is a pilgrimage. What is the difference between a travel, a journey and a pilgrimage? People move from one place to another for a variety of reasons. There are explorers who are always looking for virgin land that they want to put their footprint on, they want to prove something. There are travellers who are curious to see everything, so they travel. There are tourists who just go to relax. There are other kinds of tourists who just go to escape from their work or family. But a pilgrim is
not going for any of these purposes. A pilgrimage is a way of getting yourself out of the way; if you do not budge, it is a way of wearing yourself out. A process of destroying all that is limited and compulsive and arriving to a boundless state of consciousness.
EVOLUTION  We evolve through our relationships.  We learn through our own personal human evolution and human revolution. Working through our EGO and other people's EGO is a challenge; especially if it is the lower EGO as opposed to the higher EGO.
MENTAL PROBLEMS In todays society dealing with mental problems the NHS gives medication; which is not always a cure – there are side effects with medication today.  Meditation is one way of allowing yourself to heal.  Remember that your life will tell you what your values are.  Allow meditation to help you and bring you back home to yourself.  Amen.  Namaste.
MOON MEDITATION TESTIMONIAL from Susan
Thank you Susan for the wonderful gift from Egypt.  Please could you let me have your full name as I have so many Susan's on my database and I am not sure who you are. That is why I am posting your lovely present here.  I would like to thank you personally but you did not leave your telephone number or your full name.  Please contact me and let me know. Thank you so much – I got it when I got back from Bali and saw it only on the 18th.  Thank you very much.  Love Always Toks xxx
22/3/2015 – I now know the lovely lady who sent me this gift.  Thank you very much Susan Metwali.  www.susanmetwaliyoga.com  It was great to get the email from you. How lucky I am. Thank you.  Thank you.  Thank you.  Love you very much xxxxxx


Other March Celebrations
15 Mother's Day (UK)
17 Shrove Tuesday / St Patrick's Day
18 Ash Wednesday
21 Jamshedi Noruz (Zoroastrian) / Hindi New Year  Bali Day of Silence / New Year / Nyepi Day
26 Khordad Sal (Zoroastrian)
28 Rama Navami
29 Palm Sunday / British Summer Time Begins
Invocation Blessing
Invocation Blessing will be Channelled at the Time of the Eclipse and New Moon.  Once I have it I will share it.  Love Toks xxx
QUOTES
Between what is said and not meant, and what is meant and not said, most love is lost.  Khalil Gibran
Do you refuse to speak to me? Pilate said.  Don't you realise I have the power to free you or crucify you?  Jesus answered. You would have no power over me if it were not given to you from above.  The Bible.

Hi, I hope you enjoyed this blog post. Drop me a line and let me know how you found it.
For my SPECIAL OFFER Clink this link MOON DATES and put these 2015 Moon Dates in your diary.
All Healing Requests go on HEALING REQUEST http://www.facebook.com/handsoflighthealing
Donation: If you can, please donate £1 or more to RNIB.  THANK YOU x
Join my mailing list & receive your FREE GIFT 7 Days 7 Chakras.
Watch my video on Sacred Dance  https://tokscoker.wordpress.com/the-sacred-dance/
Watch my video on Story of Hands of Light https://tokscoker.
wordpress.com/the-story-of-hands-of-light/
Watch my video on the Work I Do  https://tokscoker.wordpress.com/
Follow me on Twitter: https://twitter.com/ToksCoker
Like me on Facebook:http://www.facebook.com/handsoflighthealing
2015 Dates: https://tokscoker.wordpress.com/diary-dates/
You can follow me and LIKE my blog too. Scroll up to the top on your right.
If you use any of my work, or my pictures, please give me the credit due; and pass on my blog and website.
Thank you.

With Celestial Blessings and Love Toks xxxxxxx
© Toks Coker 2015