Happy New Moon in Aquarius and Happy Chinese New Year: Year of the RABBIT/HARE
HAPPY BIRTHDAY ALL YOU LOVELY AQUARIANS OUT THERE.  BIG HUG TO YOU ALL.
http://newmoonmeditationinaquarius.eventbrite.com/
Future events for your DIARY
FEBRUARY 
3.2.11    Chinese New Year & New Moon in Aquarius
14.2.11     HAPPY VALENTINES  The Happy Ritual of Love Meditation Day
18.2.11   Full Moon in Aquarius / Leo
MARCH   
4.3.3    New Moon in Pisces
http://newmoonmeditationinpisces.eventbrite.com/
3.3.11, 11.3.11   Numerology Working with 3, 3:3 and 11:11
http://numerologymeditation.eventbrite.com/
19.3.11    Full Moon in Pisces/Virgo where we will also be celebrating the Spring Equinox on 20.3.11
http://fullmoonmeditationinpiscesvirgo.eventbrite.com/
2011
ALL Meditation Dates on  Website
https://www.tokscoker.com/calendar.html
ALL Dates on Eventbrite
http://www.eventbrite.com/org/350851891s=1483748
New Moon in Aquarius Blessing by Toks Coker
I Greet You
With Quan Yin and Green Tara
From the Ascension Gateway
Showering Upon You
Prosperity, Good Fortune & Good Luck
We Greet You
I Greet You
With Shakti, Parvarti, Radha & Sita
From the Ascension Chamber
Pouring Red Radiating Flowers
Of Love Peace & Happiness
We Greet You
I Greet You
With Moses and the Greek Gods
From Ascension Mount Sinai & Olympus
Having Climbed the Flower & Tree of Life
Renewing Your Soul Spirit Life Force
We Greet You
I Greet You
With the Storm of the Sea of Past Lives
Releasing Your Accumulated Errors
Your Vicious Tendencies, Your Mental Terrors
Your Physical Illnesses
We Greet You
I Greet You
With the Lemurians & Atlantians
Holding Crystal Swords of Truth & Freedom
In All Your Battles Cutting Weeds & Thorns
Clearing Pathways for Humanities Happiness
We Greet You
I Greet You
With the Light of the Tao
Restoring & Strengthening All Things
Inner Light & Outer Light
Preserved from All Harm
We Greet You
I Greet You
With the Animal Totems
Bonding with the Mountains
Breathing In & Out : Freedom Flowing Veins
Initiating Invisible Lightness of Power
We Greet You
I Greet YOU
With the Sage Arriving Without Going
Seeing All Things without Looking
Achieving Everything without Doing
In the Power of Your Well Wired Mind
We Greet You
I Greet You
With True Fire Residing in Your Soul & Spirit
From The Celestial Spirit Fire of Divine Love
Plunge You In, Purging Melting Tribulations
Wisdom of Your Mind & Heart Transformed
We Greet You
I Greet You
With the Power of Spirit Water
Cooling Springs of Living Water
Rivers of Love and Rivers of Light
Cleansing In the Depth of Your Being
We Greet You
I Greet You
With Your Legacy of Ancestors
In Loving Appreciation of All You have BEcome
An Invincible Energy of Expansion
In the Cosmic Order of Things
We Greet You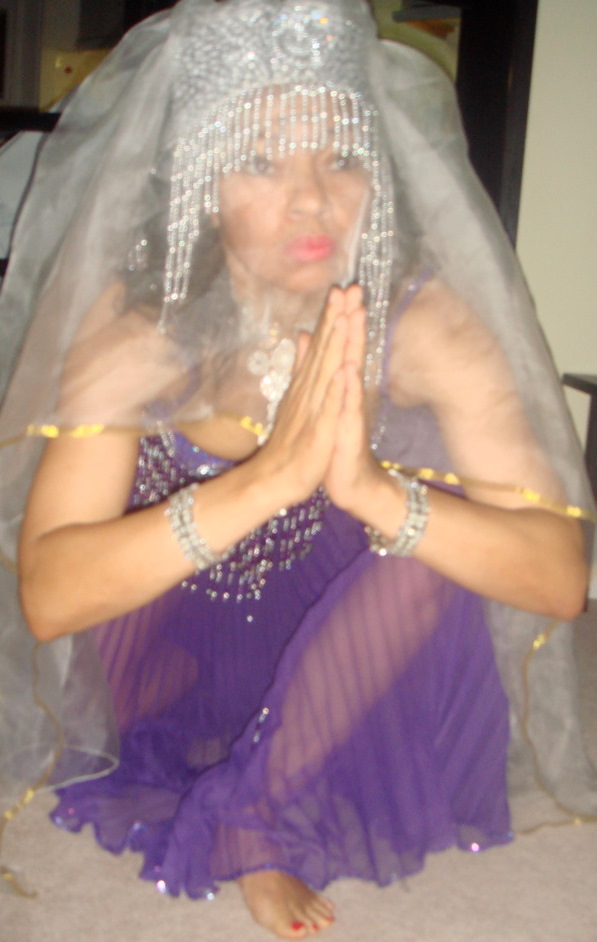 I Greet You
With Tenacity, Will-Power
Intelligence, Daring, Stability
Good Fortune & Irresistible Yearning
For the Light and Purity of Mankind
We Greet You
Happy NewMoon in Aquarius
Happy Chinese New Year
Happy Valentines Day
We Greet You
We Greet You
We Greet You
Ho and so it is.
New Moon in Aquarius
Blessing by Toks Coker
We look forward to seeing you all sometime this year.
Please come round and share your spiritual light with us…..
Welcome to the New Year & New Moon  http://newmoonmeditationinaquarius.eventbrite.com/
So much happening all together with all the energetic movement changes.  How are you coping?  GOODBYE YEAR OF THE dramatic TIGER.  WELCOME YEAR OF THE calm RABBIT / HARE.  We bring in the war, misunderstandings, hatred, power struggles of last year into this year?  or we leave them behind?  How does one keep calm in all of this?  Year of the Rabbit for me is about facing your fears like a General.  It is a time to clean up your house without expecting thanks or appreciation all the time.  The Chinese New Year starts with the New Moon and ends with the Full Moon with a Lantern Festival at night creating a festival of light.  For the Chines it is a time to revere their ancestors, Mother Earth and God of Heaven & Earth and create unity at home and with neighbours. 
WHAT DO THE NEW MOON IN AQUARIUS AND YEAR OF THE RABBIT HAVE IN COMMON?
BREAK THROUGH    The NEW MOON IN AQUARIUS a new day – a new beginning – a positive way forward.  It is a time to face your BARRIERS and break through them.  THIS is what the YEAR OF THE RABBIT is about too.  How many barriers in your life have you broken through?    One barrier is FEAR – Sometimes what we fear persists because we do not face it.  Imagine jumping at a ghost – IT would be frightened.  Jump at your fear and it will be frightened.  Fear blocks our inner truth, our spiritual power and our true self.  It separates us from people we love and people we want near us.  WE use our fear as Boundaries AND Barriers to protect us – and for a while it seems to work !! – but this is not the true you.  It is not the clear you.  It is not the real you.  It is the hidden you – the frightened you.  The Year of the Rabbit is about facing your fears.  To break barriers we will be working with the RIVER OF LOVE and the RIVER OF LIFE in this NewMoon Meditation.
CHINESE NEW YEAR – RABBIT YEAR
Strong Rabbit Character: Sun Tzu was a military man who carried out his mission without fear and with precision.  He was exact, precise, executing his words and actions with a focus and perseverance that earned him a lot of respect.  He was slow, deliberate and planned things to perfection but he was also wise and prudent.    He kept his focus and never gave up facing his fears.
One of the more well-known stories about Sun Tzu, taken from the Shiji, illustrates Sun Tzu's temperament as follows: Before hiring Sun Tzu, the King of Wu tested Sun Tzu's skills by commanding him to train a harem of 180 concubines into soldiers. Sun Tzu divided them into two companies, appointing the
two concubines most favoured by the king as the company commanders. When Sun Tzu first ordered the concubines to face right, they giggled. In response, Sun Tzu said that the general, in this case himself, was responsible for ensuring that soldiers understood the commands given to them. Then, he reiterated the command, and again the concubines giggled. Sun Tzu then ordered the execution of the king's two favoured concubines, to the king's protests. He explained that if the general's soldiers understood their commands but did not obey, it was the fault of the officers. Sun Tzu also said that once a general was appointed, it was their duty to carry out their mission, even if the king protested. After both concubines were killed, new officers were chosen to replace them. Afterwards, both companies performed their  manoeuvres flawlessly.[6]   http://en.wikipedia.org/wiki/Sun_Tzu
Strong Rabbit Quotes by Sun Tzu
Opportunities multiply as they are seized.   
You have to believe in yourself.
There is no instance of a nation benefitting from prolonged warfare.
He who knows when he can fight and when he cannot, will be victorious.
Strong Rabbit/Hare Animal Totem
We hear of the man on the moon and we see the man on the moon. Is it a man or a rabbit?  I wonder.  Rabbit is a lunar animal and is said to live in the moon.  Rabbit is associated with Moon Goddesses.  Rabbit runs in and out of mother earth burrowing happily showing a great affinity with Mother Earth.  It is believed that it is an elixir of life and is constantly pounding the drug of immortality. Rabbit is vigilant, alert, aware – it can sleep with its eyes open.  It is very fertile and sexy and sensual.  It represents constant renewal of live.  It loves to mix and play and connect and move quickly; thus considered a symbol of agility.   A contradiction in Rabbit:  It never stands still for very long though it can stay still for long.  It is still and then suddenly it moves. Rabbit looks timid and frightened and scared and fearful all at once.  Yet with quick moving eyes it can act quickly and run and protect itself.  When Rabbit appears it is about facing our fears strongly and boldly with courage like General Sun Tzu.   Rabbit is eager to learn, curious, elegant, excitable and energetic.  Rabbit is lovely and soft and gentle and protective and bringer to Good Luck.  Rabbit is kind, generous, tender and fertile.  Bring on the White Rabbit.
Strong Goddess Quan Yin
Quan Yin / Avalokitesvara Bodhisattva is the Great Goddess of Mercy & Compassion, Beauty & Grace.   A male and female Goddess all at once.  As masculine or androgynous she is known as Chenrezig in Tibetan  &  Avalokiteśvara in Sanskrit.  As female she is known as  Kannon in Japanese & Kuan Yin in Chinese. 
Many cultures  and religions have Quan Yin equivalents.  She is Isis in Egypt, Mother Mary in Christianity and the Green Tara in Tibetan Buddhism.  In Hinduism she is 4 goddesses: Shakti, wife of Vishnu,  Parvarti, wife of Shiva,  Radha, wife of Krishna, and Sita, wife of Rama. She is Artemis in Greece and Ha Hai-i Wuhti of Hopi Indian lore.
HOW DO I SPEAK WITH KUAN YIN?  Call on her through your third eye chakra and link in with the 6th ray of Indigo. Or just sit and pray to her.
HAPPY VALENTINE  TO YOU
CONNECTION   As we know Valentine is a time to connect with loved one, bury old pains and arguments, tell a person you love them or miss them or even forgive them.  Carry the Good Fortune Torch of Valentine with an open, nurturing, warming and embracing heart.  Send a kind note or card to yourself and a few others.  I have been sending a Valentine Card to myself for years!  Charming!  Well I decided I have to love myself first before anyone can love me.  Do you love yourself? 
TEST OF LOVE  Love is not just love and physical love.  It is not just waking up in the morning after the night of passion.  It is how you deal with problems when they come up in your life and in their life.  Do you work together to solve the 'problem' or do you separate?  Do you work in isolation to solve the 'problem'?  Do you seek help?  Do you blame? 
Let us not live in isolation and let us have dialogue based on respect and truth and lay strong foundations for healing unhappy relationships AND promoting happy successful nurturing empowering loving relations. 
RELATIONSHIPS  This NewMoon in Aquarius is about reminding us of why we are here and what our greater mission is in terms of relationships…….What relationships?  You Ask Me?  You tell me!  These are my questions to you:  Are you in a loving relationship?  or are you alone?  Are you alone even though you are in a relationship?  Are you lonely?  Are you lonely even though you are in a relationship?  Hhhhhmmmmmm  
ALL GREAT RELATIONSHIPS require work.  IT IS NOT LOVE ALONE THAT MAKES A RELATIONSHIP WORK.  IT IS HOW YOU HANDLE CONFLICTS AND DISAGREEMENTS BETWEEN YOU THAT WILL PREDICT WHETHER A RELATIONSHIP WILL WORK OR NOT; AND WILL STAND THE TEST OF TIME.
PRAYER  I wish you peace in your journeying as you fathom through this very complex exciting period in your lovely life.  I greet you.  I greet you.  I greet you.
NEW MOON IN AQUARIUS
URANUS is the unpredictable planet that rules freedom loving Aquarians.  Aquarians like their independence and freedom.  They have many friends and form very very few really deep friendships.    Sociable, friendly, they love group interaction, synergy with laughter.  Aquarians make fine homes that friends like to sit in and talk in and laugh in.
The symbol of Aquarius is the WATER CARRIER  – giving the water of knowledge to others….. New Moon in Aquarius may find you giving the water of knowledge to others – a humanitarian quality.  Greek mythology sees Aquarius as a Rain God pouring water on a dry earth to fertilise it. 
"Unseen Virtue brings about Visible Reward."
Aquarians set trends and initiate things.  Being creative with ideas they pour forth new ideas in their search for knowledge and truth.  Being natural givers they seldom lack company and are easy to get along with.  They can easily stand on their own and can be aloof and detached as they follow their own drum.  They do not force themselves on others or their ideas on others; though they do love teamwork.
Aquarians have the SPIRIT OF SERVING HUMANITY.  Who am I as Spirit?  How am I serving humanity?  Are you a REBEL creating SELFLESS ACT FOR HUMANITY?  Prometheus became a rebel when he gave the gift of fire to all mortals and upset the gods. That was indeed a very selfless act for humanity.  What selfless act do you do for humanity?  If you have not got one then think or feel one and carry it out.
"That best portion of a good man's life – his little,  nameless, unremembered acts of kindness and of love."   William Wordsworth
This moon may affect you in an Aquarian way.  We talked earlier of the contradiction of Rabbit energy.  This NewMoon in Aquarius can present a problem for some of you.
You may find you are hardworking, disciplined and conventional yet innovative & experimental. 
You may feel nervous 
You may lack commitment.
You may be friendly yet stubborn 
You can also be eccentric and inefficient
You can be rooted in the past. 
You may be unemotional.
Aquarians, as a rule,  are not emotional people and do not understand emotions.  So they tend to stand back and think. So you may be influenced by this new moon. Your first response may be to stand back and think about it.  This is a very AIR behaviour pattern. – they are thoughtful – a MENTAL sign – they are in their head.  Aquarians tend to  think rather than feel or do.  They are great thinkers. 
This NewMoon in Aquarius can present a problem for some of you who are not thinkers but feelers and doers. However if you see it as a commitment to excellence in your life you will overcome any barrier that comes your way. 
CHANGE EXERCISE   Looking at any problem just say: THIS is NewMoon in Aquarius.  You can Think it.  You can Do it.  You can.  I can Think it.  I can Do it.  I can achieve it.
REFLECTION ON CHANGE  
Looking at your own self or your own reflection is sometimes uncomfortable as
you realise that change is necessary.  Change is growth – it is living.  If we do not change we cannot really grow.  Life is not stagnant.  Life continuously moves. We are all agents of change and hope and love – and even more change and refinement.  The Constant Thing IS Change. Remember you are not your past.  You are your  present now creation moving forward into your future.  Give yourself a present for the now of you. The Tao.
CHOICES IN CHANGE   What choices are you making now that will affect your life – present and future?   Are they empowering you?  Are they nurturing you?  Or are you running away and  being aloof like Aquarius, the Water Bearer?  Are you serving your individual mind?  Are you serving the Group Mind?  In what way are you serving?  What choices are you making to move forward now?  FORWARD FORWARD FORWARD.  NOT BACKWARD.  What area of your life do you need to be moving?  Are you moving it already?  Do you start and then stop?  Do you follow through?  IS IT EASIER TO STAY STUCK WHERE YOU ARE?  So many choices in change…..
ENOUGH OF GOING OVER OLD PATTERNS
CHANGE EXERCISE:  Imagine yourself glued to tar unable to move.  Is this you?  Then visualise the tar melting and flowing to release you from its grip.  Congratulations.
INTEGRITY – What does the word integrity mean to you? When pushed do  you compromise your integrity? So what does Integrity mean to you?  It is being true to your own struggle and who you truly are. Do not live another persons dreams thinking they are yours. See through your beliefs that hold you back; and take the struggle to break free of them.  Remember a butterfly emerging from its cocoon struggles to get out  [which it must do to grow strong and able] and becomes a beautiful butterfly.  Are you a beautiful butterfly?  If so what butterfly would you be?  What colour?  Remember it is our struggles that make us beautiful and help us improve our relationships and our lives.  The butterfly never sees its own wings and beauty but knows it is beautiful.  The Lotus Flower seeds and blooms in muddy water.  From the struggle and the muddy experience comes beauty. Let your integrity shine through all struggles. 
GATEWAY – In Lemuria and Atlantis, Aquarius was known as the "Gateway" because it was seen to be the opening for humanity to re-enter it's Divine State.  The symbol for Aquarius in those ancient days was a woman seated on a throne, with her left hand resting between the horns of a bull, and her right hand upraised, holding a califar, or Sword of Light.  Behind the woman stood a man, wearing a Crown of 12 stars. He is placing a crown with one brilliant star suspended above it upon the head of the woman.  Aquarius harkens to the divine power inherent within an act of co-rulership.  Are you co-creating? With the NewMoon Meditation we will ascend to 'see' our vision, our future for the Year, our creating and Co-Creating. 
HOMEWORK: ENERGETIC & PRACTICAL New Moon & New Year  
To break barriers work with the RIVER OF LOVE and the RIVER OF LIFE meditation
Call in: Quan Yin – Goddess of Compassion, Dakini – Goddess of Wisdom;  Durga – Goddess of Strength and Protection;  Kali – Goddess of Creation & Power; Lakshmi – Goddess of Wealth and Prosperity; Radha – Goddess of Devotion and Love and Tara – Goddess of Universal Compassion

Clean your home and let out the negative energy and let in fresh light energy

Invite in bright colours into your life : put fresh flowers in your home, office

Wear gold and red for good fortune, prosperity and good luck

Give money in red envelopes

Forgive – a time for forgiveness  – reconciliation – saying hello

Honour your ancestors – visit a grave, light a candle, say a prayer of gratitude. Departed relatives are remembered with great respect because they were responsible for laying the foundations for the fortune and glory of the family.

Buy something red for yourself e.g red dress, red shoes, red scarf, red tie. Red is the luckiest colour in China.

LIST 7 things you are going to work on in your life this year.  Work on 7 things in your life where you need to create, to flow and to lay strong, solid, safe, firm foundation.

List 4 things you have to do for each of the 7 things. Then Take Action and Let me know what you have achieved

EXERCISE: Touching your throat chakra say 7 times "I am willing to change.  It is with joy that I release this …………  I am willing to change.  I am  a being of incredible light, strength, faith, power, inner strength and courage. I am willing to change. I release barriers that have held me in ……………and  I lovingly TAKE ACTION NOW in 7 areas of my life. I create flow in my life.  I am flow.  I am flow. I am flow.  I create.  I create.  I create.""I realise the old no longer applies to me any more as I refine my thinking, my desires and bring in the new. 

It is with ease that I turn the poison in my life into medicine.  I lovingly TAKE ACTION NOW in 7 areas of my life. I create flow in my life.  I am flow.  I am flow. I am flow.  I create.  I create.  I create."

remember – The journey has only just started ….again.  A new rebirth; a  renewal.  A time to re-arrange.  a time of excitement , victories, discipline, and laying foundations.  A new way of being, working, doing, of living your dream you passion and your follow through.  You are emerging, engaging, enchanting, enabled, empowered and energetic. 
On that very positive note I leave you with a prayer in my heart for your continual growth, happiness and refinement…..
Exotically  Erotically Passionately  Energetically Always with Love, Light Joy and Deep Respect ISIS, The Moon Lady with Horus and Osiris
Toks xxxxx
07973210107
We look forward to seeing you all sometime this year for laughter, sharing, guidance, help, insight, blessings, healing, and more.
Please come round and share your spiritual light with us…..