WELCOME to the ENCHANTING NEWMOON IN LEO / a BLUE MOON 30.7.11
HAPPY BIRTHDAY LEO
Happy NewMoon in Leo
http://newmoonmeditationinleo-eorg.eventbrite.com/
Invocation blessing meditation
I Greet You
With the Knowers of Intelligent Love
Forces of Spiritual Will
Masters School of Initiation
I Greet You
I Greet You
With the Sphinx's Words of Power
Lyrical Verses of Rhythms & Cycles
Pulsating Wise Dialogue
I Greet You
I Greet You
With Sekhmet Isis Presence
Entwined Amazonite Tree
You are Stronger than You Think
I Greet You
I Greet You
With Passionate Action of Leo
Do What You Love
Love What You Do
I Greet You
I Greet You
With the Magnetic Aura Musician
Striking Codes and Cords Within
Fine Tuning Your Energy
I Greet You
I Greet You
With Mermaid Sorceress Alchemy
Raising from Depths of Mother Earth
To Height of Father Sky and Beyond
I Greet You
I Greet You
With Greek Aphrodite Roman Venus
Enticement Charm Seduction
Bringing True Love to You
I Greet You
I Greet You
With The Golden Ratio
Balance Equilibrium Unity
Reconnecting Golden Kiss of Life
I Greet You
I Greet You
With Archangel Gabriel's Goblet
Assuring Leadership in All You Do
Improving Your Household Situations
I Greet You
I Greet You
In Your Celebration of Friendships
Your Glamorous Life Style
Your Smiling Wealth
I Greet You
I Greet You
With the Dream Catcher of Time
Stimulating Energising Vitalising
Working While You Sleep
I Greet You
I Greet You
With White Elephant Golden Tusks
White Unicorn Golden Horn
White Lion Golden Hair
I Greet You
I Greet You
With the Cycles and Rhythms Wand
Stirring Cosmic Life Energy
Riding the Clouds of Time
I Greet You
I Greet You
With the Temple Lion
Protective Guarding Impressive
Alignment Invocation Evocation
I Greet You
I Greet You
In the Patchwork of Your Life
Creating Soulful Vibrancy
Healing Your Wounds
I Greet You
I Greet You
In Your Leo Stand
Regal Confident Presence
Sure Composed Energy
I Greet You
I Greet You
In the Groups that You Form
In the Conversations You Have
In the Creations of Your Life
I Greet You
I Greet You
With Agi Lord of Fire
Triad Flame of Divine Passion
In Your Auric Field of Fire
I Greet You
I Greet You
Majestic Mysterious Being
Activating Head Heart Throat
Will, Love-Wisdom, Active Intelligence
I Greet You
I Greet You
Taking the Intuitive Action of Truth
Adorning You with Nurturing
Awakening Illumined Self Love
I Greet You
I Greet You
Throwing Yourself Back Upon Yourself
The Self Knowing the Self
Initiation A Point of Attainment
I Greet You
I Greet You
I Greet You
I Greet You
I Greet You
I Greet You
I Greet You
Ho and so it is.
Amen Amen Amen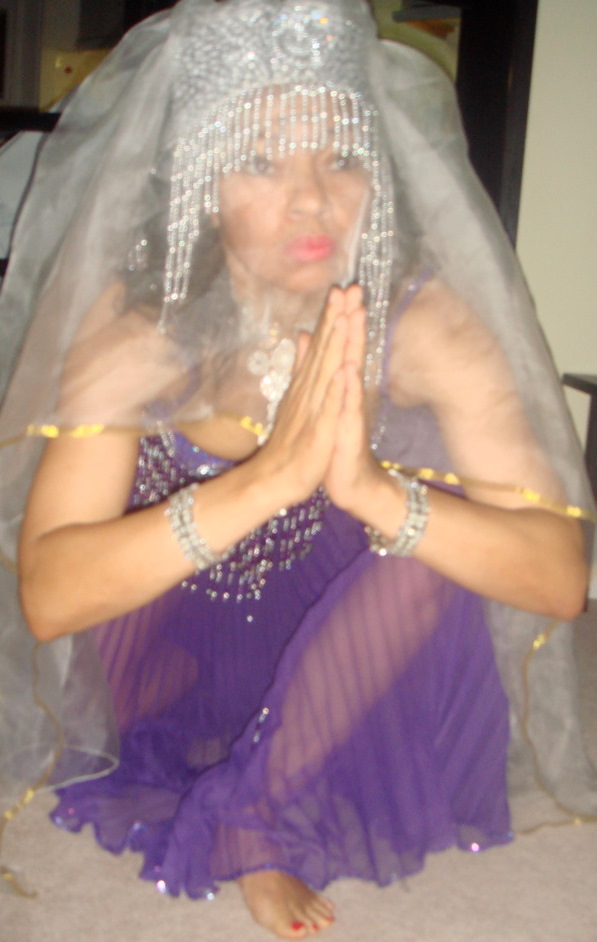 Channelled NewMoon in Leo Blessings 2011
by Toks Beverley Coker   xxxxxxxxxx
Various Faces of Leo
My Regal Self: Leo is showy and grand and shiny and glamorous. Are you doing anything grand and showing how grand you are? If not then do something grand and showy calling in the confidence of the NewMoon in Leo.
Self Energy: Leo is self energy.  Self love.  Leo is about the self, personal importance, preciousness, greed and lust for power.  It focuses on caring on the self, creativity and expressing the self. Leo is extraverted and exaggerated. This is a good time to be glamorous and extraverted especially if you have not been for a while or have never been.
Seeking: Leo seeks to grow, to be wise and all knowing; and to be enlightened. Leo seeks higher wisdom for the self.  Not the mass.
Learning: Leo must learn not to be too selfish and not to be too proud.  If you suddenly find  yourself feeling pride or selfish take a quick check of your self and the situation.  Could this be the NewMoon in Leo energy taking control like a greedy aggressive lion?
Teaching:  When someone I have helped, Or in whom I have placed great hopes, Mistreats me in extremely hurtful ways, May I regard him still as my precious Teacher.  by HH The Dalai Lama.
Forgiveness: If we Forgive others we give room for ourselves to be forgiven.
ENERGY OF THE TIME
IS THERE SOMETHING YOU SHOULD HAVE ADDRESSED AND DID NOT THAT IS RAISING ITS HEAD JUST BEFORE THIS NEWMOON? GOOD. WELCOME to NEW MOON IN LEO'S BLUE MOON ENERGY PROTAL OF 2011. Feeling annoyed, irritated, over-w
helmed, bullied and needing to shout and take action? Well it is the time of Leo the Lion. Take courage and hold the bulls by the horn and move forward. Or better still ride the lion like DURGA and take action weapons in hand. So are your weapons going to be legal weapons, a play of words, bluffing, or what? Are you going to ask for help? Are you going to do this on your own?
This really is a time to ask for help and take the action you should have taken before!
The energy of Leo may not enable you to seek ADVICE or ask for help easily around this period as the Lion is the ruler and leader of the pack and so does not seek or ask for help easily.
Remember please do not blame yourself – you can only go at your really practical realistic reality portal space. Welcome to your own journey of light. We have collective energy and individual energy. Pace your individual journey and join the collective but make sure you are right in your own individual energy of journeying.
I Greet You
From the Portals of Opportunity
With the Sacred Flame of Life
Gifting Refreshing Openings
I Greet You
THE GIFT OF LEO
The Gift of Protection. 

The Gift of Power.

The Gift of Good Fortune.   

The Gift of Spirituality. 

The Gift of Sexuality. 

The Gift of Awakening Kundalini. 

The Gift of Beauty and Grace.

The Gift of Movement. 
The Gift of Agility. 
The Gift of Shape Shifting. 

The Gift of Metamorphosis.

The Gift of Silence. 
The Gift of Stillness. 
The Gift of Invisibility. 
The Gift of the Unknown.
The Gift of Void. 
The Gift of Journeying. 

The Gift of Light in the Darkness. 

The Gift of Inner Knowing. 
The Gift of Intuition.
The Gift of Paying Attention to Feelings, Intuitions, Vibrations. 
The Gift of Healing.   
The Gift of the All-Seeing Eye.  Astute
Nick Hughes, Phoenix Astrology, 01392 661276 www.phoenixschoolofastrology.co.uk writes about the energy of Cancer still affecting us: "Cancer deals with issues to do with family, the home, nurturing and security. The recent attacks in Norway may not seem related to Cancer but if you read about what motivated them then it becomes clearer. The perpetrator had far right political views especially regarding Islamic immigrants and saw his role as one of protecting Norway and its people from this malevolent and insidious invasion.
This idea of protecting our family, our tribe, our national security all come under the sign of Cancer and the violence committed by both terrorists and governments in the name of protecting their people and their home has been with us for thousands of years. Many are going through difficult and stressful family situations. Common scenarios have included divorced parents using the children to get at each other, skeletons in the family closet being revealed or conflicts between children and their parents reaching crisis point. The two ends of the Cancer spectrum are feeling claustrophobic or trapped through emotional manipulation and neediness or being abandoned and neglected by those who are closest to you.
No matter how conscious and grounded we think we are, there is nothing like a family crisis to disturb our emotional waters so that it distorts our ability to perceive what is really going on. As our actions are based on our perceptions wholly inappropriate and unreasonable behaviour can result from the need to protect our family and security. The Sun and Venus have left Cancer but Mars is about to enter and when it forms a grand cross with Uranus, Pluto and Saturn, which will last most of August, the need to take action within the family or home will be strong. Action may well be necessary but knowing the best thing to do amid emotional upheaval is never straightforward."
NewMoon in Leo may make you help someone even if you do not have the capacity to help them…… NewMoon in Leo may make you give money to someone even when you do not have a penny yourself….. Welcome Generosity. Welcome Care. Welcome Hope. Welcome Belief. Welcome
TWO BOOKS
Ponder on This
"Initiation permits a progressive entry into the mind of the creating Logos." page 203
"The ceremony of initiation marks a point of attainment. It does not bring about attainment." page 198
The Golden Section
I attended Scott's talk in London in 2009.  Scott writes about Aphrodite's Golden Kiss.
 " Venus draws a beautiful five-fold Rosette around us every eight years. Eight years on Earth is also 13 Venusian years, the Fibonacci numbers 13:8:5 here appearing to connect space and time." page 46
He says The Golden Ratio is at the heart of things. What do you think?
http://www.gnosticmedia.com/dr-scott-olsen-interview-the-golden-ratio-108/
I Greet You
From the Vortex of Nothingness
With the Celebration of Life
Shape-Shifting Allowingness
I Greet You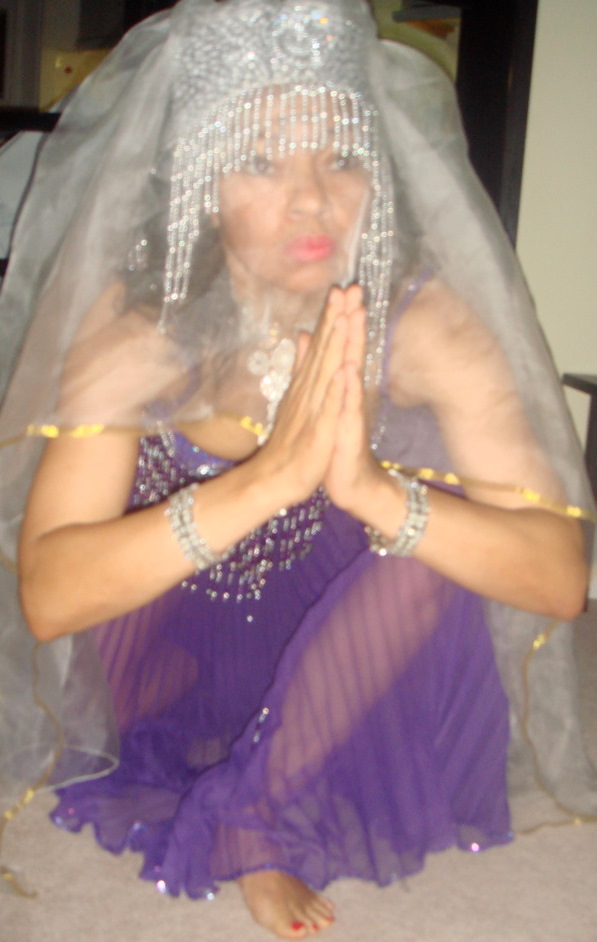 love Toks, Medicine Woman
Channelling Divine Healing Power